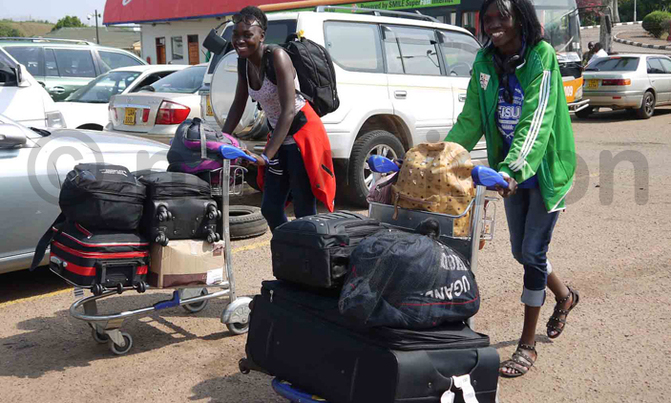 Uganda ended the weeklong event in fourth place
World University Netball Championship
University team captain Ruth Meeme is pleased with her teammates' persistence and great performance at the just concluded World University Netball Championship in Miami, Florida.
Uganda put up a spirited fight to finish one place better than in the 2012 edition. They ended the weeklong event in fourth place after losing to Australia 41-42 on Sunday in the playoffs.
"We displayed very good performances throughout the tournament though our chance to finish in third place was shattered after the umpire blew the whistle saying our shooter had fouled in the dying seconds which was not right," she said.
Meeme and seven others touched down at Entebbe International Airport on Wednesday afternoon aboard Qatar Airways without four others; Susan Atino, Flavia Nakanwagi, Sarah Nakitende and Joan Ameo.
According to the university team manager Florence Nakamya, they are expected to arrive on Thursday.
"There were some changes in the flights but the rest of the players will be arriving tomorrow (Thursday)," Nakamya said on arrival.