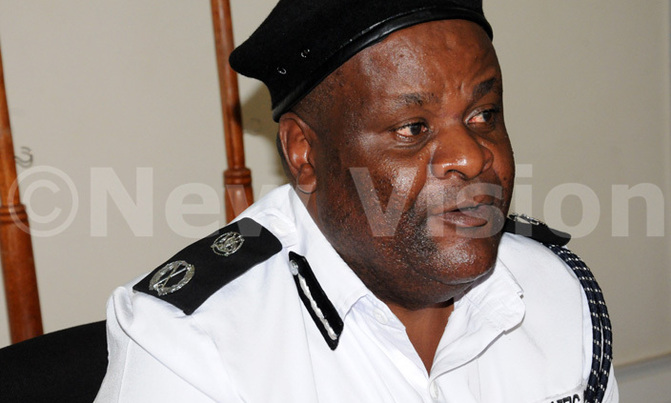 There is not an option for a fine.
So, they have been managing their way around it. Knock people with their Raums, taxis, and the powerful V8's and Range Rover Sports and because the law isn't that stringent, pay a fine and life somehow gets back to normal. Not anymore.

Government is proposing an amendment in the Traffic and Road Safety Act 1998 to include a clause sanctioning automatic jail sentences for traffic offenders who will have caused death of persons because of reckless driving on conviction.

There is not an option for a fine.

The final amended draft is ready. It will be presented in cabinet before this year ends.

Secretary to the national road safety council Eng. Ronald Amanyire said persons who will be convicted (under the amended law) will face an "automatic jail sentence between five and 10 years" in what is perceived as a desperate move to stop reckless driving on Ugandan roads, responsible for more than 80% of traffic accidents in the country.

"There is no choice here. The only discretion the judge will have (on conviction) is to decide whether to hand to you a sentence of five years or six (years) or more," said the engineer after a meeting with taxi and other passenger service vehicle and truck drivers at the Uganda National Roads Authority offices at Kyambogo in Kampala on Thursday.

Under section 109 of the current Act, a driver who causes bodily injury or death through reckless driving is liable to a fine of not less than sh1.2m and not exceeding sh3m or imprisonment of not less than two years and not exceeding three years or both, on conviction.

During the meeting, called by the roads authority, the stakeholders agreed in unison that the number of traffic accidents on Ugandan roads were "unprecedented" and called for "immediate solutions" to address them.

Dr. Stephen Kasiima, the director in charge of traffic and road safety at the Police, with emotion said over 3400 people died in traffic-related accidents last year and pedestrians were the most killed, at 1300.

"This past month alone, close to 200 people have died," he said. "One person knocked an elephant in a national park and 18 people died. Over 20 people died in the accident at Kampringisa (on Masaka road). And this is because of indiscipline."

The traffic boss called on the drives to "reduce speed", saying at times he wondered whether the "bus drivers" who overtook other vehicles in sharp corners had "brains in their heads or not; whether they had wives or not or children who call them daddy."

Allen Kagina, the UNRA executive director, said the numbers who have perished in the recent road accidents were way too many.
She called on all road users to be responsible and accountable because "all these are public roads".




"Do not create another lane because there are three cars ahead of you and start driving where pedestrians are walking. You are not the only one in a hurry," she said.

The meeting discussed the lack of driving schools for buses and other heavy duty truck drivers, saying it intensified the number of "unqualified" bus and truck drivers on the road.

Hannington Kiwanuka, the chairperson of the drivers association, asked the council to carry out a "highway code" operation and drivers who can't tell meaning of at least "seven traffic signs" be stopped.

Maria Namusoke, the managing director at Markh Investment Transporters, told the meeting that they were "harassed by corrupt" (UNRA) staff who sat at weigh-bridges at different checkpoints.

The outcry was supported by Michael Tumusiime, the director at Bamico Holdings Transport Company, who said that his truck, which weighed "within the accepted range" was grounded at the Kikongolo checkpoint in Kasese last Thursday because he refused to "talk the language of the officers

"Up to now, the truck is still impounded. But, we take our weights before we leave the factory (at Hima Cement).

The tonnage is 48. But, the weigh-bridge people are saying it exceeds the limit (of 50 tones) by another five tones."