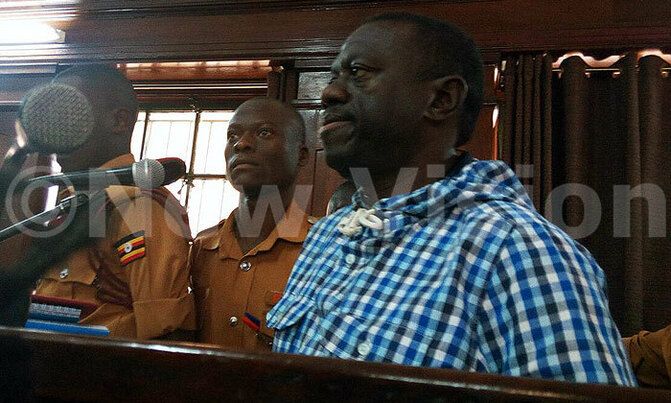 "The accused person religiously attended court in previous cases in honour of bail conditions."
KAMPALA - The High Court on Tuesday granted bail to opposition leader and former presidential candidate Dr. Kizza Besigye.

The Forum for Democratic Change (FDC) politician has been on remand at Luzira Prison on treason charges.

Earlier, security at and around the court was ramped up ahead of the ruling.

Delivering his judgment, Justice Wilson Masalu Musene said bail is representative of the notion that an accused person is innocent until proven guilty or if they confess.

"The accused person religiously attended court in previous cases in honour of bail conditions," he said.

"The applicant has proved on oath that he is 60 years old which is advanced age. There was no rebuttal."
Besigye, who wore his trademark blue checkered hooded jersey, was told that starting July 26, he will be expected to report to court once every fortnight.

Following the court's decision to grant him bail, his supporters waiting outside court exploded into celebrations.

A four-time presidential candidate and a runner-up in the February presidential elections, Besigye was charged with treason before Chief Magistrate James Eremu Mawanda.

Sections 23 of the Penal Code Act states that a person charged with treason suffers death upon conviction.

Besigye was on May 13, 2016 arraigned before Moroto Chief Magistrate, Charles Yeteise and charged with treason.

Prosecution is saying that Besigye and others still at large on February 20 and May 11, 2016, planned to forcefully ascend to the office of the President.

He also, while in the various parts of Wakiso and Kampala districts, demanded for an independent international audit of the February 18 polls to be conducted before the President Yoweri Museveni was sworn-in for fifth term in office.

According to the charge sheet, Besigye on April 7, while at Kasangati, uttered words to the effect that he would establish a Cabinet for Uganda.

Other accusations against him are that he unlawfully declared himself winner of the 2016 presidential elections, he defied lawful orders and mobilized people to attend his swearing in and that he unlawfully took the presidential oath, undertaking to execute the functions and duties of the office of the President.