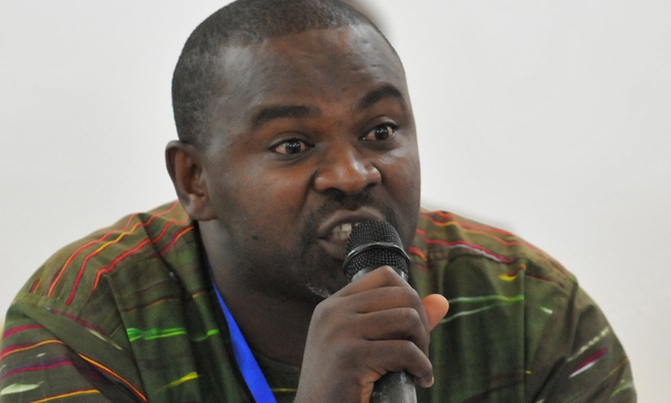 Sadiq Nasiwu has been at the helm of UVF for two consecutive terms
The Ugandan sports scene is usually riddled with infighting when it comes to election time.
Usually, incumbent chairpersons or presidents are always at the centre of controversial campaigns. However, that is not the case with Uganda Volleyball Federation (UVF) any more.
Departing from the bad tradition, outgoing UVF president Sadiq Nasiwu shocked quite many when he uncharacteristically declared that he'll not be available for election in the assembly next year.
While presiding over the Mirinda National Youth Championships at Hana Mixed International School finals in Mpigi, Nasiwu said it is time to find for new leadership for the federation.
The announcement took many in the volleyball fraternity present by surprise, coming barely eight month to the elections.
"It is good that we've been together with Mirinda at the youth championships for almost eight years now. Incidentally, I am also almost eight years in power now," Nasiwu stated before dropping the bomb shell.
"However, I would like to state it very clearly that during the general assembly next year, I will not be available for election as president. This is for the good of the game and also for the good of me personally," Nasiwu stated.
As a few people clapped in the midst of awkward silence following the announcement, Nasiwu stressed further; "It is not time to celebrate. It is time to find new leadership."
Nasiwu who replaced Tom Omongole (RIP) has been at the helm of UVF for two consecutive terms. He is credited for not only starting a volleyball league but also winning the trust of sponsors including league sponsors NSSF.
His announcement opens not only the election door so early but also a good time for soul searching for a new crop of leaders in UVF.