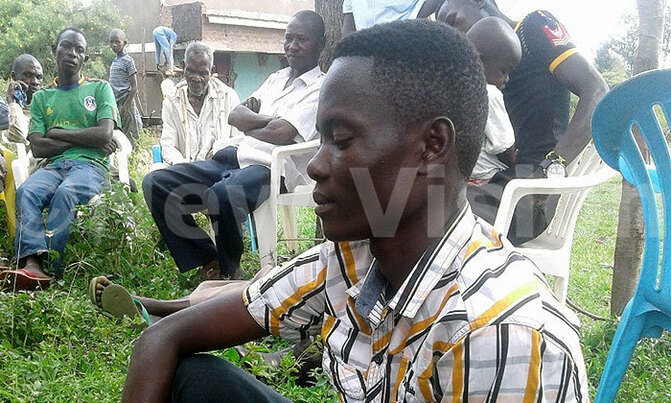 Osere denied having slept with his in-law but his claims were watered down by a revelation.
MALABA - Residents of Amagoro A cell in Malaba town council are absorbing the news of man said to have had sex with his daughter in-law.

Augustine Osere was lashed 10 times and made to apologize for his shameful act by a meeting of clan members who found him guilty.

He was also fined sh150,000, sheep, a cock and two cans of ajon - a local millet brew.

The husband of the woman said to have gotten involved in the sexual act was also in the meeting, together with the accused.

The meeting chaired by Paul Osire turned chaotic when Raphael Etiang threatened to kill Osere for sleeping with his wife Christine Nanjala - forcing a recess.

But the woman in question - a mother of two - was not around, as she had long fled back to their home in Amukura village, Teso South district across the Kenyan after her husband wanted to publically hand her over to Osere.

Etiang told the elders' meeting, held to resolve the matter, that his wife had had two miscarriages which he claimed could have been as a result of her secretly sleeping with his uncle.

He revealed that Osere had always been tracking his movements - even at his workplace in Malaba where he is doing business - in order to "poach on my wife".

Osere denied having slept with his in-law but his claims were watered down when a one Dennis Emudut made a stirring revelation to the meeting.

He said the accused man had approached him after word went around, regretting his action, and wanting him [Emudut] to mediate in talks between him and Etiang.

It is understood Osere's father also suffered similar humiliation. In 2013, Paul Ogwara was punished and fined by his clan for reportedly demanding sex from his daughter in-law.