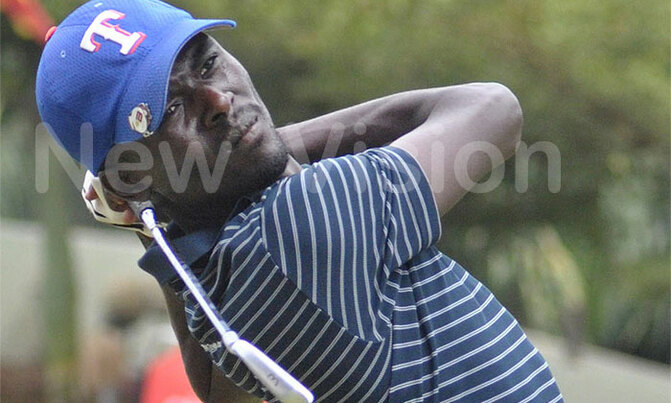 The 21-year-old golfer is set to travel to pursue a Bachelor's Degree in Business Administration in the US.
KAMPALA - National team amateur golfer Titus Okwong has also broken barriers after landing a four-year full scholarship at the Livingstone College in the US.

The 21-year-old Toro Golf Club product is now set to travel on July 20 to pursue a Bachelor's Degree in Business Administration as well as continue sharpening his game besides his studies.

His first assignment while in the US will be competing in the Canadian Amateur Open, due July 28-August 2, at which he has been registered by his college.

But the youngster who is in his first year at the Makerere University Business School (MUBS), Nakawa must clear one more hurdle of raising at least $5000 (sh17m) for his upkeep as required by the US Homeland Security.

Golfers at the Uganda Golf Club over the weekend held a fundraising tournament for the same raising close to sh4m, with more corporate companies and individuals promising to fund the deficit.

"I would like to thank Engineer Hillary Rubale of Granite supplies, Deo Akope and Ian Parker for helping me in organising this tournament. I'm also grateful to Kyaninga Lodge, Gauff, Ndali Lodge and Kalya Courts plus all the individuals especially Price Aubrey who has helped me since I started playing golf," Okwong said.

"This has always been our dream; to go out there and learn new skills as we develop our talent so that may be in 5-10 years one of us can play at the PGA,"

"But it is easier to get such opportunities if you are a student so I would like to encourage other juniors to take their studies seriously and not to concentrate solely on golf," Okwong stated.

He had pursed the scholarship since 2012 through the National Council of Youth Sports (NCYS) who he registered with before he was offered a life grant after doing an interview with them.

He was then cleared by the National Council of Sports of America National Collegiate Athletic Association (NCAA) and received so many partial scholarships thereafter from many other colleges but couldn't take their offers because he didn't have the money to top up.

Okwong represented Uganda at the East African Challenge in Burundi in 2012 and the All Africa Golf Championship in Mauritius in 2013 and at the East African Challenge in Naivasha.