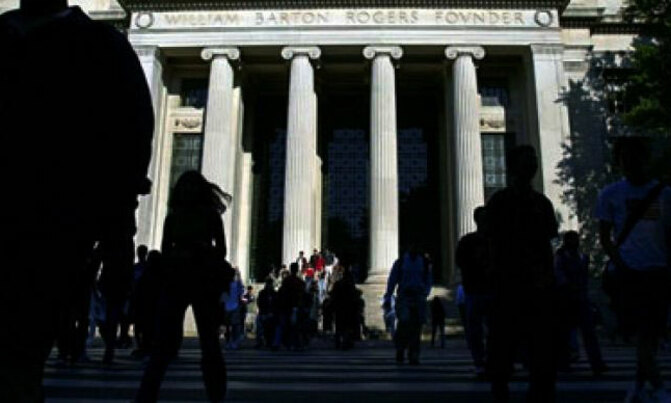 EU students have until now not paid the same as their counterparts from elsewhere in the world.
Britain's shock Brexit vote has left the country's universities worried about its impact, whether on exchange programmes or research funding.

In Cambridge, southeast England, students at the world-famous university's 31 colleges have left for the summer, but among the teaching staff still here the word Brexit is on everyone's lips.

"It's the only topic of conversation, even a week later," Athene Donald, master of Churchill College, told AFP, adding that it was still "far too early to know what the consequences are going to be".

The stakes, for Cambridge and the country, are high: over 125,000 European students were enrolled this year in British universities, or five percent of the total, while 15 percent of academic staff come from other EU countries, according to Universities UK (UUK).

British universities received 836 million British pounds (995 million euros, $1.1 million) in subsidies and research contracts in the 2014-15 academic year alone.

In the wake of the June 23 referendum, numerous universities have sought to reassure their students from other EU countries, notably on the question of tuition fees.

EU students have until now not paid the same as their counterparts from elsewhere in the world, who have to stump up for International Status fees, which can be much higher.

"In 2016/17, the fees will be the same, and you will still have access to the government loan" as do British students on Home Fee status, said Michael Arthur, president of University College London in a video posted on YouTube aimed at European students.

"If you're thinking of coming to study with us after that time... we believe that nothing will have changed then either," he said, while adding: "We're seeking clarifications on that from the government at the moment."

British universities minister Jo Johnson is also seeking to reassure them.

"UK welcomes EU students. Current students and this autumn's applicants will continue to receive student finance for duration of their course," he tweeted after the shock Brexit vote.

'It won't kill us'

On Friday, the Scottish government issued a statement saying it hoped Scotland would remain a "destination of choice" for EU students.

Outside the EU, Britain would also have to renegotiate its participation in the Erasmus programme, to which over 200,000 British students have signed up.

"We got emails from British students panicked after the referendum," said Dolores Sobrino of France's prestigious Universite Paris-Sorbonne, where 27 percent of Erasmus students come from Britain.

"We told them they don't need to worry because their registration (at the Sorbonne) is not in question at the moment," she told AFP.

"Nevertheless, the problem could emerge in coming years, if Britain were to leave the Erasmus+ programme."

Back at Churchill College, its head said: "One can imagine a situation where it is not (as) easy for European students to come here.

"But, having said that, we'll still have huge numbers of Chinese, American and Indian students. I do not expect this university to cease to be a global university," added Donald.

She said a bigger worry is funding for research. In her college, scientific research projects get a quarter of their funding from the EU.

"There is no certainty that we will be cut off from that funding. And that's why we need to be arguing very strongly," said Donald, a professor of experimental physics.

"Our vice chancellor saw commissioner (Carlos) Moedas this week... This is a huge concern" she added, referring to the EU commissioner for research, science and innovation in Brussels.

Nevertheless, whatever impact Brexit ultimately has, she is confident Cambridge university -- one of the oldest in Britain along with Oxford -- can cope.

"It won't kill the university," she said. "We shouldn't be too dramatic about the consequences of Brexit. We have been here for 800 years, we will survive."