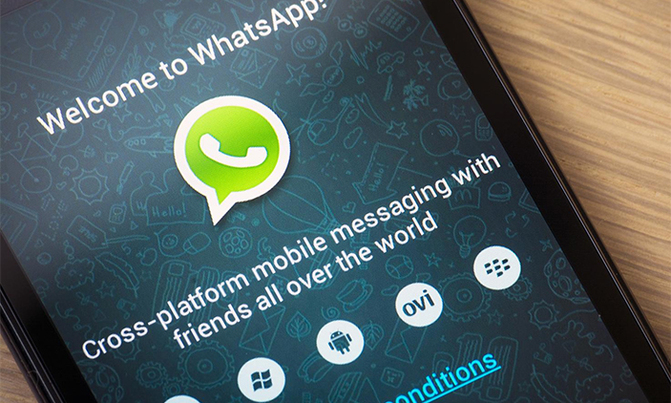 Paul Okitoi asked youth to put their smart phones aside and get their hands dirty
You all know WhatsApp and that other social media platforms like Facebook that have become a bang for almost every young woman and man who is 'trendy' and can't be forfeited even for just a day by the young people.
But speaking to youth on new global development targets (SDG's), the head of economic and strategic planning at the Ugandan National Planning Authority, Paul Okitoi, tore into the young men and women to "get away" from the social networks and go "engage in activities that can put food on table."
In a very provocative address, the economic and strategic planning man, asked youth to put their smart phones "aside" and to get their hands dirty in activities that can induce development.
"It has become very strange today, only women and elderly persons, who have lost their energy, are in the shambas (fields) tilling the land… they are the ones in the markets, involved in animal keeping… while the young people are in towns, on phones, doing nothing other than gossiping on WhatsApp," the NPA boss said at the workshop at Unicef Uganda in Kampala.
Several youths who attended the dialogue on increasing youth participation to achieve the new global development targets, also known as the sustainable development goals, seemed to grapple with what the head of economic and strategic planning in Uganda delivered to them.
But it was evident the message hit home and touched that part they were not ready for.
Paul Okitoi said "whenever we (youth) are on our phones, posting photos and senseless messages that won't help us, while our older parents and grandmothers are engaged in chores outside, we are not adding any value to ourselves or soliciting God's favour. We are not entitled to anything. We have to work for everything we get," he said.
Newly-elected Terego West MP Moses Angundru challenged youth to "go back to the village and work" if things have failed in Kampala.
"Money is in the village, where there is land and can be developed into a number of projects. Our President (Yoweri Museveni) talks about fruit growing every day. We need more trees planted. There is bee keeping. But you have men and women who completed a bachelor of development planning 10 years ago and they are still walking on Kampala streets with a brown envelop in hand, looking for jobs," he said.
"We have to work and not be a burden to our parents, always asking them to bail us out when our rent is due, yet they paid our school fees. Youth who have organized themselves and started income generating activities in the villages are far much better. They even earn more money than the people you see dressed in neck ties here in Kampala. There is the youth livelihood fund (that supports young men and women who want to start up income-generating activities), please utilize it," he said.
According to statistics, youth unemployment in Uganda stands at 62%, representing 4.5 million of 7.2 million young men and women. But this is all because youth are stuck up with the idea of working in offices, than going down to the shamba where there is plenty of work, the MP said.
Estimates indicate that at least 400,000 young people graduate each year at the various public and private universities. Unfortunately, projects registered by the Uganda Investment Authority, indicate that only 150,000 jobs are created annually, leaving an estimated 350,000 youth potentially jobless. These (350,000) can embrace the "not so white collar jobs" to earn a living and contribute to Uganda's development, the newly elected MP said.
Tony Muhumuza, an economist at the United Nations development programme, said Uganda achieved only about 33% of the previous global development targets (MDGs). Achieving the new global targets would require maximum commitment from the young people who make over half of Uganda's 34 million people.
Rita Namwiza from the restless development advocates, challenged the young people to take responsibility and to hold Government accountable to drive the "development agenda".