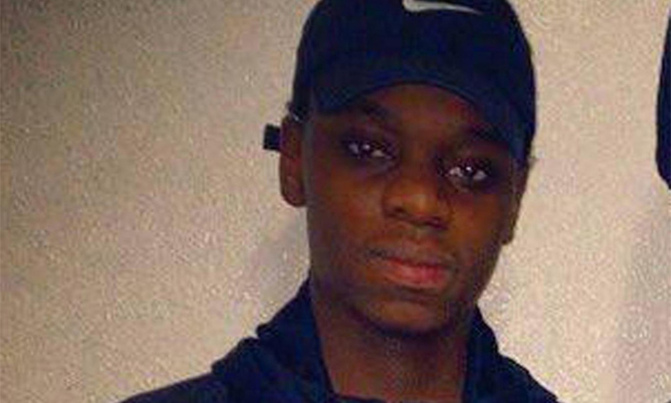 Kitandwe was stabbed to death outside his home in London
Several people on Thursday night turned up to pay their respects to 18-year-old Matthew Kitandwe, a Ugandan who was stabbed to death on Wayford Street, Battersea in the UK.
The vigil was held in Kivumbiro, Busega in Kampala. Speaking to New Vision, Matthew's step mother Deborah Kitandwe Wamala said the family was saddened by the loss.
She said the deceased was last in Uganda in September 2014 and had stayed here for 4 months where he had trials with the Ugandan under-17 team before leaving for the UK.
"He was a calm pleasant, down to earth young man everybody wanted around," Wamala said. She said the family had been informed about the incident on Wednesday.
"On that fateful Wednesday evening, his mother returned home from work and saw strange men standing by the house. It raised her suspicion but she did not confront them immediately.
An hour later, Matthew also arrived at the home from school. As the mother and uncle were in the house, they heard him screaming and when they came down, the saw the three men fleeing," Wamala said.
She said the family called a medical response team which arrived 15 minutes later but unfortunately Matthew died as he was receiving treatment.
She said the Police brought in sniffer dogs that trailed one of the suspects 2 blocks away from the place of the attack.
"They have one suspect but he has not yet spoken about the incident," Wamala said.
She said the family was waiting for the clearance and a report from police before the body is flown back for burial.
She said the burial date would be set after the family had received the report from UK police and that the deceased would be buried at the family burial grounds in Nabbingo.
The South Thames College head teacher, Simon Uttley, said that Matthew was a well-liked and vibrant young person as well as a gifted athlete who represented the school.
He further said that the school community will mark this tragedy in due course in a memorial service so that students and staff can pay their respects.
Matthew's friend and South Thames College classmate, Sarah Ahmed, said he will be missed by many people.
"His smile and banter are what made people like him. He was very friendly and approachable and was always funny with the ladies at college" Ahmed said.