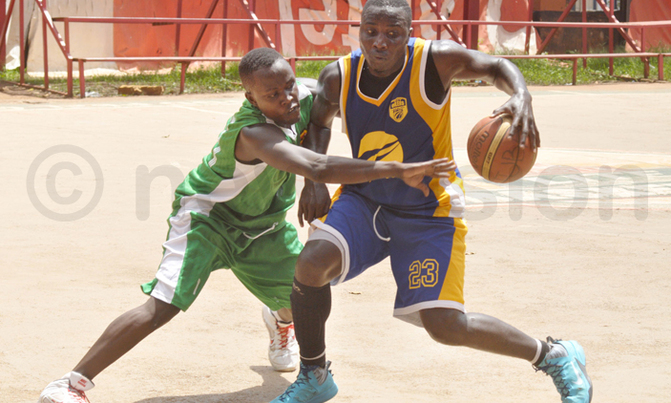 The reigning champions thrashed Charging Rhinos 96-30
National Basketball League
Women: JKL 93 Nkumba 67
Men: Oilers 96 Rhino 30
Friday (YMCA)
Women: KCCA v A-1
Men: Power v UCU
The City Oil are vulnerable to the 'fat-cat syndrome'.
But as their 96-30 thrashing of the Charging Rhinos on Wednesday at the YMCA showed, the three-time reigning National Basketball League (NBL) champs are doing a better job of dealing with complacency this year.
Or maybe it's the fact the Oilers reserves are more adept at putting away ailing NBL teams like the Rhinos.
After all, Kami Kabange, Jimmy Enabu and Landry Ndikumana all played under 21 minutes and scored nine points or less against the Rhinos.
It was Daniel Juuko, who led all scorers with 13 points, while James Okello and Jonah Otim added 12 points apiece for Mandy Juruni's side. Tonny Drileba, Enabu and Kabange made nine apiece while Adam Kakuru added eight. That is as many points as the Rhinos top-scorer (Ian Mago) managed.
The Rhinos were held to six points in the first quarter, one point in the second quarter and trailed 40-7 at halftime.
The win stretched the Oilers perfect record to seven wins and it will be a huge surprise if the three-time defending champs don't complete the first leg of the regular season unbeaten.
The Rhinos are at the other end of the spectrum, having lost seven in seven.
The NBL Friday tomorrow with the UCU Canons and Power facing off in the men and KCCA Leopards and A-1 Challenge clashing in the women's division.