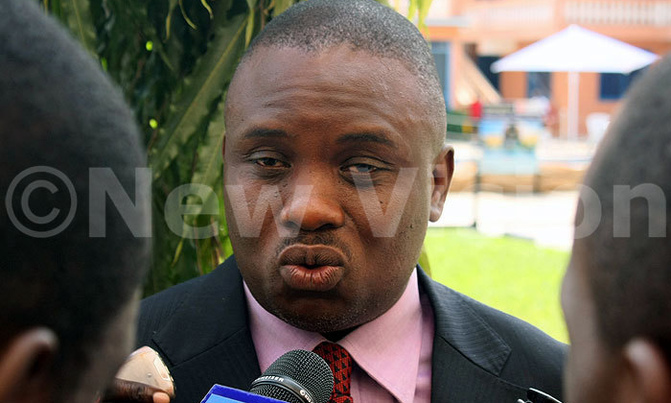 Lukwago has since December 2013 not been getting his salary as the Lord Mayor for Kampala.
Kampala Capital City Authority (KCCA) owes city Lord Mayor, Erias Lukwago, sh522m in salary arrears that accumulated over the period when he was locked out of office at City Hall.

Lukwago has since December 2013 not been getting his salary as the Lord Mayor for Kampala. This implies that Lukwago is demanding a salary for 29 months.

He was entitled to sh16m as gross salary and allowances of sh2m. This put his total gross salary at sh18m. But after deducting taxes, his take home or net pay was sh11m.

Going by the gross pay, KCCA owes Lukwago around sh522m, of which he is expected to take home about sh320m after taxes.

Lukwago was elected Lord Mayor in 2011 and he got his pay until 2013 when he got misunderstandings with the city executive director, Jennifer Musisi, as well as the then minister for Presidency and Kampala Affairs, Frank Tumwebaze.

The feud resulted into KCCA securing a court injunction that stopped Lukwago from accessing his office at City Hall. Lukwago, however, retained his official car.

For the past two years, Lukwago has been battling with the KCCA leadership in court seeking to secure an order to allow him to access his office in vain.

As the battle raged on, government constituted a commission of inquiry led by Justice Catherine Bamugemereirwe which found Lukwago guilty of abuse of office. Based on the tribunal report, city councilors impeached Lukwago.

Lukwago was consequently locked out of office until a new election took place on February 24, where he was re-elected the Kampala Lord Mayor.

While presiding over the KCCA council meeting last week, Lukwago asked the KCCA technical wing to expeditiously process the payment of his salary arrears.

When contacted, however, KCCA spokesperson Peter Kaujju declined to comment on why Lukwago's pay had delayed and when he should expect to be paid.