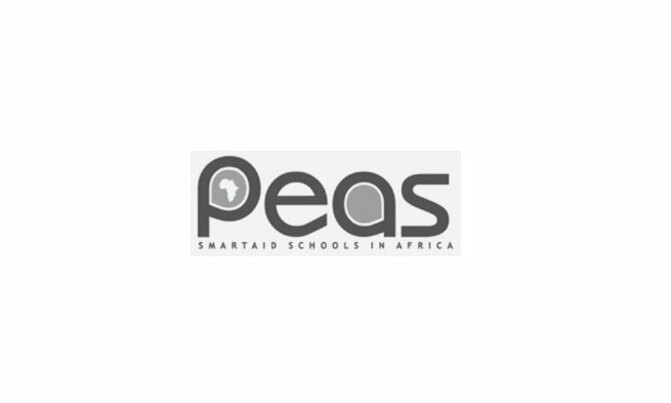 PEAS (Promoting Equality in African Schools) is a UK based charity/ social enterprise with a mission to 'expand access to sustainably delivered, quality secondary education across Africa'.
PEAS establishes and operates low-cost secondary schools in Uganda and Zambia in areas where access to quality secondary education is limited due to cost and geographical barriers.

PEAS' interventions are built upon 3 pillars of education impact; Access, Quality and Sustainability. Since opening its first schools in 2008, the PEAS network has grown to 30 schools, and we are currently educating over 13,000 students.
PEAS has a small team of about 10 people in London who provide fundraising, programme and management support to the country teams. PEAS Uganda has about 50 staff at the Country Office team and over 600 staff working in the network schools.
JOB SUMMARY AND REQUIRED QUALIFICATIONS
1. JOB TITLE: Deputy Country Director Operations
Function:

The DCDO role is responsible for developing and delivering PEAS operational and financial management strategy and providing management oversight to all operational departments including Finance & Administration, HR and Schools Construction.
Role Summary:

Reporting to the Country Director, the Deputy Country Director of Operations will serve as an integral member of the Senior Management Team (SMT) and will be responsible for delivering organisation wide results on a day-to-day basis.

The role will work closely with the Deputy Country Director of Programmes and Operations department heads based in Kampala, and the equivalent Finance, Operations and Support functions based in the PEAS UK office.

The position holder will champion an organisation wide 'value for money' approach, driving efficiencies and effectiveness both at the schools and support office levels with a strong focus on sustainability.
They will be responsible for Finance, Operations and Human Resource leadership and delivery in PEAS Uganda. In particular, the post-holder will lead the development and implementation of PEAS 'financial and operational management strategy' which will involve policy and guidelines development across these broad functions.
This work will facilitate and support organisation wide culture strengthening and programme implementation thereby contributing to the achievement of organizational strategic objectives.

This is an outstanding opportunity for exceptional operations professional with strong financial understanding and a proven track record of successfully driving organizational strengthening to join a fast growing, value for money focused and mission-driven organisation.
Key responsibilities of the role

 Strategic Organizational Leadership and Management
 Financial Management
 School Financial Management
 Construction Management & Procurement
 Human Resources
 General Administration
 Risk & Legal
Person Specification Essential
 Qualifications: A Business or Accounting degree is strongly preferred as a minimum. Management Experience: Minimum of 5 years senior management and leadership experience in an operational and financial capacity.
 Delivery and prioritization: Able to work well under pressure and deliver work with high levels of accuracy to tight deadlines
 Policy creation & compliance: Experience in creating organisation wide policies across finance, operations, and HR
 Experience with performance management.
 Experience in financial management
 Financial regulation: Knowledge and experience of financial regulatory requirements including taxation
 Commercial sense: Able to make high quality business decisions on a timely basis
 Problem solving and thinking strategically:
 Values driven: Demonstrates PEAS values of effective, empowering, enduring, genuine & collaborative.
 Great people skills: Able to work effectively with staff of all levels.
 Excellent judgment and creative problem solving skills including negotiation and conflict resolution skills
 Excellent English communication skills (both oral and written)
 Excellent IT skills (i.e. Word, Outlook, Excel etc).
Desirable
 A master's degree in business administration is preferred
 Certified Public Accountant (CPA) qualification is added advantage
 Familiar with nonprofit finance and accounting regulations
 Experience of working in Uganda or East Africa is added advantage
Application process
Please submit a cover letter (paying particular attention to the person specification) and curriculum vitae to recruitment@peas. org.uk
Please include all portions of your application in one attached document as a PDF document, and use PEAS Deputy Country Director Operations as the subject of your email.

Only complete applications will be reviewed and only qualified candidates will be shortlisted and contacted. PEAS is an equal opportunity employer that does not discriminate in its recruitment practices and, in order to build the strongest possible workforce, actively seeks a diverse applicant pool.

Closing date for applications: 8th July, 2016. 17:00 EAT.

Interviews date will be communicated only to shortlisted candidates a week after closing date.

'PEAS has a strict child Protection policy which all intending and potential candidates are expected to abide by"

Full job descriptions can be obtained from PEAS website:www. peas.org.uk