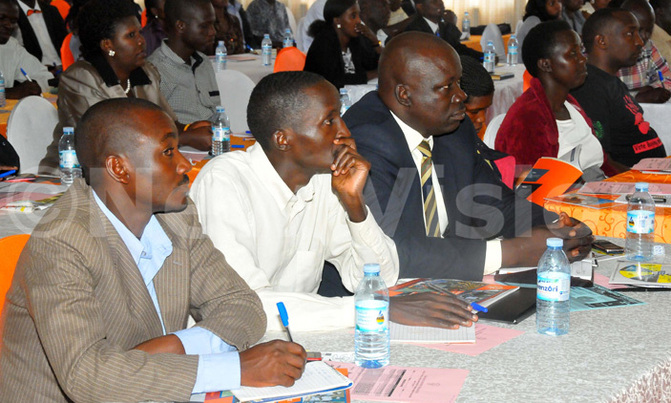 To ensure quality service delivery, the Government will set up a team to monitor and evaluate its projects
The Government will this financial year monitor service delivery using institutional indicators to ensure that completed projects match demands and are of good quality, said Kenneth Mugambe, the director of budget, in the finance ministry.
"We are setting up a team to monitor accounting officers as they carry out their work," Mugambe said.
He was presenting a paper on the challenges and opportunities of implementing the budget at the Post Budget Dialogue in Kampala recently.
Mugambe appealed to civil society organisation to monitor the matrix of improvement of government ministries. He noted that Uganda has so far performed well in the education and health sectors.
"We are going to clear all the pending funds for the private sector so that we can monitor accounting officers in the first quarter of the budget. The ministries will be integrated at one source centre to have E-governance.
Julius Mukunda, the executive director of Civil Society Budget Advocacy, said that he was concerned about the high cost of the service delivery specifically because a lot of money will be spent on the current huge Parliament and running Cabinet.
"We should not encourage supplementary budgets after the budget has been approved; that poor planning. It means the money will not be enough for planned activities," he said.
Mukunda urged the Government to reduce borrowing because of the high interest rates.
We are setting up a team to monitor accounting officers