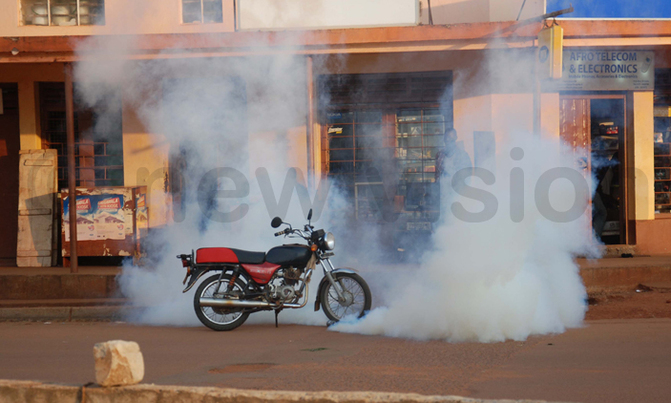 Police blocks Acholi leader's meeting
A rally scheduled to be addressed by political, religious and cultural leaders was on Sunday evening blocked by police who sealed off the Kaunda Grounds venue.
The District Police Commander, Martin Okoyo said he had not seen a copy of the letter addressed to him, a copy which New Vision saw.
Okoyo said it was for security reasons that the rally could not go ahead, considering the incident last week where Gulu Central Police station was attacked.
The letter dated June 14th and copied to Gulu Archbishop John Odama, Northern Uganda Bishop Johnson Gakumba, the Lango and Acholi Khadi, Musa Khelil also invited Gulu RDC Santos Okot Lapolo and security chiefs the DPC and UPDF 4th division commander.
The convener of the meeting, Democratic Party (DP) president Nobert Mao who claimed that the Inspector General of Police, Gen. Kale Kahura was aware of the meeting after he reminded him by text message, expressed disappointment at the deployment of police at the venue.
Gulu Municipality MP Lyandro Komakech who turned up with his parliamentary colleagues, Simon Oyet of Nwoya, Anthony Akol of Kilak North, and Amuru woman MP Lucy Akello said Police's actions were unfortunate.
"We are going home; we don't see any need for confrontation. The reasons for which we called this meeting are solid and we will have it at some point," Komakech said.
Mao was carried shoulder high by a number of chanting youth but as the procession approached Gulu Main Market four tear gas canisters were fired to disperse the gathering.