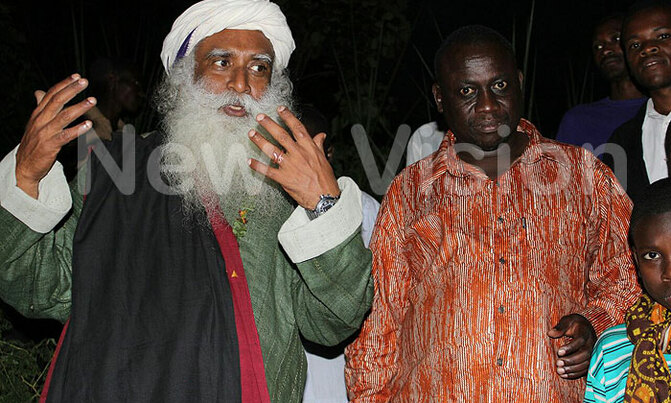 Jaggi Vasudev is concluding a three-nation trip to Africa.
Renowned Indian yogi, mystic and author Jaggi Vasudev has opened the first Sadhguru School in Africa - in western Uganda.

Commonly known as Sadhguru, he is wrapping up a weeklong, three-nation trip to Uganda, Kenya and South Africa.

Sadhguru's first ever official visit to Africa started on June 12 and ends on Sunday ahead of the International Yoga Day (June 21).

The 58-year-old started off his busy schedule with a series of activities in Uganda, including a Golf Jaunt in Kampala.

Typically, the Isha 'Make a Life' Golf Jaunt is a golf match involving business leaders, social entrepreneurs, professional golfers and Sadhguru himself who play to rally support for the first Sadhguru School.

After there, he proceeded to neighboring Kenya on Tuesday, followed by a trip to South Africa's largest city Johannesburg the following day.
Sadhguru returned to Uganda for the inauguration of the Sadhguru School (Ndali) in Fort Portal in western Uganda.

"Education needs inspiration, not just information. Only inspired human beings can transform their own lives and lives around them," goes one of his many quotes.

He is concluding his trip with a two-and-a-half-day program called 'Inner Engineering' at Speke Resort, Munyonyo in Kampala.

The course, according to his organisation's website, "offers a comprehensive system for bringing inner growth and wellbeing. It is a method of aligning your body, mind, emotions and energies to function in complete harmony."