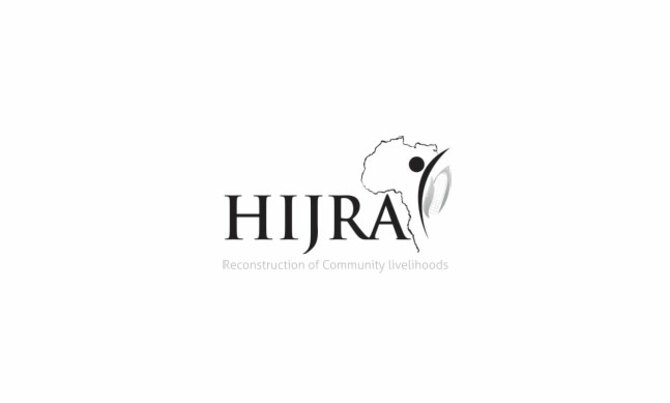 Introduction
Humanitarian Initiative Just Relief Aid (HIJRA) is an International African Humanitarian and Development Organization that positively contributes towards improving the living standards and conditions of those adversely affected by disasters and conflict in the Horn, East &Central Africa by implementing WASH, Health, Education, Livelihoods, Community service & development and Protection programs in the region for the past two decades
HIJRA with funding from the UNHCR in Uganda and in partnership with Kisoro and Bundibugyo District Local Governments are planning to construct an Isolation ward and incinerator in Kisoro Hospital, Install lightning protection in 20 Primary Schools and construct GFS water supply connection to Humya Village in Bundibugyo District.
HIJRA therefore invites qualified reputable firms to bid for the works as outlined below:
Lot no. 1 - Construction of Isolation ward and incinerator at Kisoro Hospital, Kisoro District. Lot no. 2 - Supply of pipes and fittings for the water supply connections in Bundibugyo
Lot no. 3 - Supply and installation of lightning protections in 20 Primary Schools in Kisoro District.
Lot no 4: Construction of four outreach zonal shades in Oruchinga
Lot no. 5: Construction of Kitchen and waiting shade at Oruchinga
Eligible bidders must provide the following information together with quoted signed BOQ and Design drawings for constructions and signed quotations and quality specifications for the supplies;
• Minimum of (5) year's practical construction works experience in various locations in Uganda.
• Certificate of Incorporation.
• V.A.T Certificate
• Income Tax Clearance Certificate
• 2016 Trading License
• Certificate of registration
• Current PPDA Registration Certificate
• Current bank statements of the last 3 months
• Power of Attorney
• Memorandum and articles of association
• Proposed work plan and working schedules
• Statement on method and quality control strategy
• Technical qualification certificate and experiences of engineers and foreman
• Final completion certificate and contract values of past projects undertaken
• Contract copy of biggest project ever signed and completed
• Recommendation/Performance letter from the Government of Uganda and/or UN or International organization.
Interested eligible bidders may obtain the bidding documents specifying the scope of works, along with a template of the Bills of Quantities and Technical drawings. Those bid documents which are not signed by the bidder shall not be considered for evaluation. Bid documents and the associated processes shall be provided free of charge. Bids are to be collected from and submitted to the address below.
Bidders are expected to present one technical proposal and one financial proposal each in sealed separate envelopes sealed in a bigger envelope.
For Constructions, Bidders must visit site and receive a signed and stamped certificate of site visits by the camp commandant, HIJRA officers or UNHCR Officers in the field.
Submission of Offers in Uganda Shillings will be to the Chairperson Procurement Committee Office at the detailed address below;
HIJRA OFFICE
PLOT No 65 Kanjokya Street, Kololo
P.O. BOX 37703, Kampala -Uganda
The bidding process schedule (subject to change) is as follows;
Closing Date: 30th June 2016 (16.00pm);
late submissions will NOT be accepted.
Important Note: Bidders must present a certificate of site visit signed by either the Camp Commandant or the School Head teachers.
Enquiries/Clarifications can be sent to l.vandam@hijra.or.ke