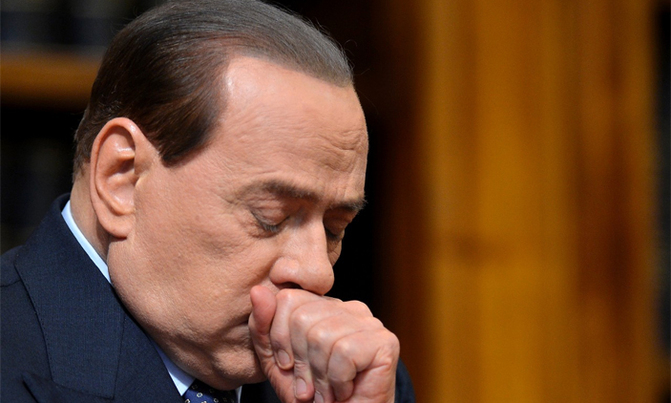 The operation is expected to last for four hours
Italy's controversial former prime minister Silvio Berlusconi was undergoing cardiac surgery after a heart attack that his doctor said could have killed the 79-year-old.
"At 8:00am (0600 GMT) this morning, the operation to replace his aortic valve began," the San Raffaele hospital in Milan said in a statement.
The operation is expected to last for four hours and Berlusconi will be in intensive care for two days after that. He is expected to remain in hospital for several weeks.
The operation is being conducted by Ottavio Alfieri, the head of the hospital's cardiac surgery unit.
Earlier, Berlusconi's young companion, Francesca Pascale, was seen at his window, clutching a handkerchief.
According to Italian media, Berlusconi's children were present at the hospital.
The ageing media magnate, notorious for his brushes with the law and his "bunga bunga" sex parties, was admitted for tests at the hospital on June 7 after suffering problems.
The one-time cruiseship singer turned PM suffered a heart attack 10 years ago and had a pacemaker fitted in the United States. The device was replaced at the end of last year.
"Naturally, I am concerned," Berlusconi wrote on his Facebook page on Monday.
"But I am also very moved by the very many demonstrations of appreciation, support and affection which I have received from everywhere, even from political rivals."