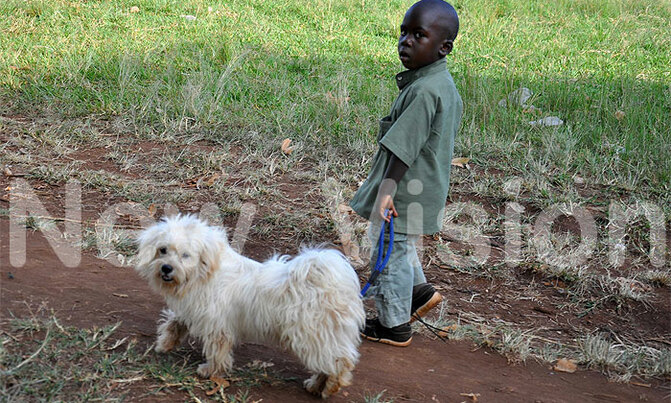 Father, son and pet dog appeared to enjoy the walk to the clinic.
He wasn't feeling well and so when three-year-old James Tusiime had to go to the clinic for a medical check-up, he asked his father if he could take along his pet dog.

His father, James Sabiiti, said he could. And so they set out for the half-kilometre journey.

Along the way, the Havanese dog appeared to enjoy the walk - father said the dog loves playing with his young master who is in baby class at Red Ash Nursery School in Masindi.