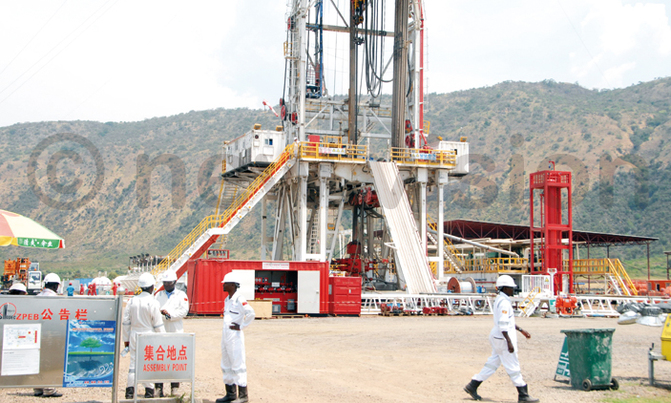 Government has not complied with the Extractive Industry Transparency Initiative
Youth councillors of Bunyoro region have tasked the leaders of the region to assess the impact of hazardous wastes generated from oil exploration.
The councillors expressed concern about the impact of hazardous wastes as being harmful to humans and are going to destroy the environment.
"What measures have been put in place to protect the environment and residents as a result of hazardous wastes?" Gilbert Tibasima a youth councillor from Masindi asked.
Tibasima pointed out that the aspect of health and safety of the indigenous people living in the Albertine region is paramount.
Moses Abigaba another youth councillor noted that as much as oil revenue will spur economic development, the leaders of Bunyoro region should pay much attention to the effects of hazardous wastes to avoid destroying the environment.
Geoffrey Mulumi a youth councillor of Buliisa district raised the issue of Government's none compliance to Extractive Industry Transparency Initiative (EITI) a global standard established in 2003 to promote and support improved governance of oil rich countries.
He argued that since EITI promotes good governance and transparency of oil resources it was high time Government embraced the initiative.
The councillors voiced their concerns during a community dialogue on oil and gas sector at Hotel Ariba in Masindi.
The dialogue organized by Recreation for Peace and Development (RDP) and supported by ActionAid Uganda drew youth councillors from Buliisa, Hoima and Masindi districts.
Responding to the youth councillors' worries Philip Ngongaha the acting environment officer of Buliisa said hazardous wastes are inevitable.
"There is no where you can get oil before hazardous wastes," Ngongaha said.
H explained that the drilling and extractive processes have to take place before oil is produced.
On EITI Richard Aneuru the executive director of RDP told the councillors that the initiative mandates countries with oil and gas resources as well as minerals to publish and verify payments of oil revenue by companies to governments.
So far Uganda has not yet signed the global standard initiative.
Flavia Nalubega the editor Oil in Uganda urged the councillors to continue advocating for the signing of EITI so as to hold leaders accountable.