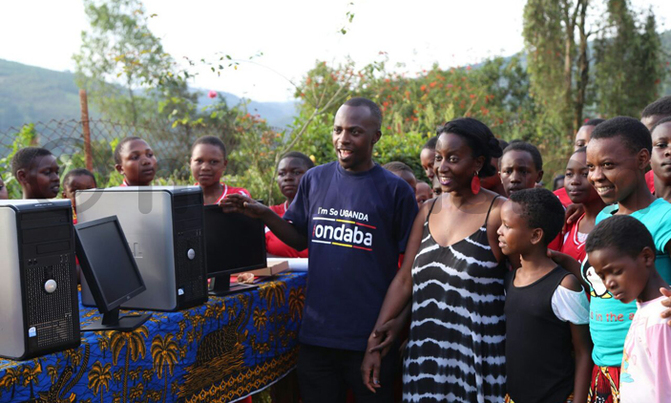 The two computers are valued at sh3m
As part of the on-going fundraising at Gracevilla girls' orphanage, Kabale, the organization has received computers to aid the children in their studies.
The two computers valued at sh3m were handed over to the orphanage by Hillary Mugarura, the director Chief Computers.
According to Ruth Ndyabahika, the orphanage's director, girls have been attending computer courses online from Cambridge University using one computer but they shall be in position to take more courses very fast with the supplementary computers.
While handing over the equipment, Mugarura hailed the orphanage's leadership for promoting the welfare of vulnerable children.
He also pledged to support the orphanage by constructing a computer laboratory at a later time.