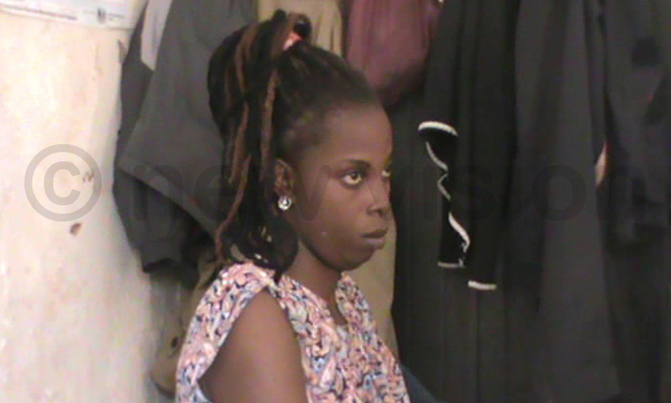 The two have for long been at loggerheads
Police in Kabale has in its custody a 22 year old student of Bishop Barham University College (BBUC) for assaulting her neighbour.
According to the officer in charge of the Criminal Investigations Department at Kabale Central Police Station, DISP Henry Alyanga, Merius Kiconco Praise, a third year student of Mass Communication at BBUC is said to have attacked Ronah Ninsiima with hot water which she poured on her chest burning the victim severely.
Circumstances behind the attack remain unclear but according to neighbours, the two have for long been at loggerheads.
Both Ninsiima and Kiconco are residents of lower Bugongi, Northern division, Kabale Municipality.
Robert Turyatemba the area LCI chairperson said the two had reported their misunderstandings to his office and they were about to appear before the village court before the incident occurred.
Florence Katushabe one of the neighbours noted that they had been keeping an eye on the two and at one point Ninsiima had assaulted Kiconco by pouring hot soup on her chest.
"We were here and we witnessed the two people break out in a quarrel. Later on Ninsiima poured hot soup on Kiconco's chest burning her breasts. Since then they have not been in good relations. We however do not know why the two people keep fighting each other," said Katushabe.
Police said on Tuesday afternoon at 2pm, Kiconco who had been boiling water on a charcoal stove picked the saucepan and poured the contents on Ninsiima's chest. She then took off and went into hiding.
Ninsiima was rushed to Rugarama Hospital by residents.
Police later came to the scene to investigate the case but on their way back to the station, they met Kiconco who was on her way to surrender.
Alyanga condemned the act calling upon people to always involve authorities in resolving their grievances.
He said investigations into the matter will continue and Kiconco will be arraigned before the courts of law to answer related charges.