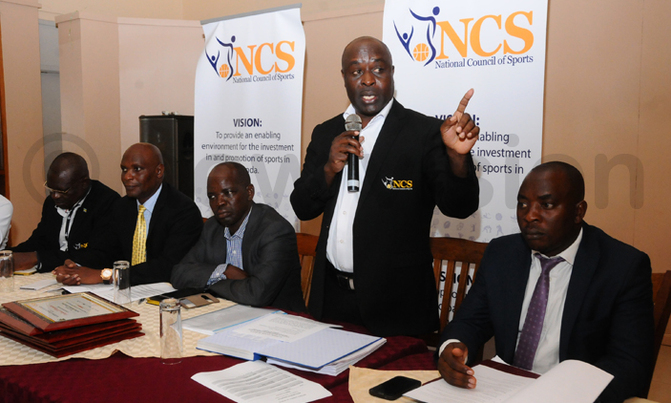 No national sports bodies will be exempted from the regulations
National Council of Sport (NCS) has denied accusations that its demand for national sports federations/associations to register with the body before they can operate in the country is aimed at frustrating particular sports bodies.
During a breakfast for the media organised at Lugogo on Tuesday, NCS general secretary Nicholas Muramagi announced that any sports federation that will not comply and register a national governing body will replaced after June 30.
FUFA president Moses Magogo and his Uganda Olympic Committee counterpart William Blick recently came out to criticize the regulation as obsolete.
Muramagi flanked by NCS board members Andrew Sorowen and Zubair Galiwango along with officials from the Ministry of Education and Sports, attorney and solicitor generals' offices, said that such a federation/association would cease to represent the country.
Galiwango who is also NCS vice chairman in charge of technical matters said that the regulations do not target any particular federations/associations but rather regulate the sports sector.
He warned that no national sports bodies would be exempted from the regulations.