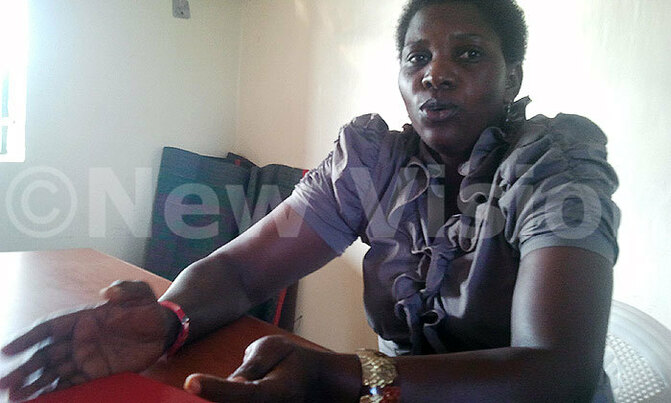 "Some of the men recover after I tell them to shut their eyes and we pray."
Erectile dysfunction, also known as impotence, has lately become a common occurrence among men in Kumi district as a result of overconsumption of beer, mental health conditions and other anxieties.

Joyce Ajilong, a counselor with ActionAid, says some men suffer from the condition because of anxiety, or fear overindulgence in drug abuse.

Yet, for some, the remedy can be as simple as a prayer, according to her.

"Some of the men recover after I tell them to shut their eyes and we pray for the private parts to recover. Some of the desperate men recover but others fail," says Ajilong.

Some wives, who did not want to be names, testified that their husbands are have become impotent in spite of eating the mulondo root (Mondia whitei), which is known to boost libido.

The herbal climbing plant is popularly linked to the management of impotence problems.

One of the victims of erectile dysfunction had his wife flee their marital home after he found her having sex with his relative.

"I have since been a single man for three years now," says Joseph Akol.

But there is often a measure of superstition that is attached to such under-the-belt issues.

"The woman with whom I have a seven-year-old son bewitched me. I have tried having sex with other women but failed to salute (have an erection)," he quips.

Local elders claim that it is only Akol's runway wife that can "unlock" his manhood by reassuring him of devotion and regret her promiscuity audibly.

The medical world, on the other hand, looks at it differently.

Dr. Tom Malinga, who runs a clinic in Soroti town, says the causes of erectile dysfunction are numerous.

By the way, erectile dysfunction is the inability to develop or maintain an erection during sex. Men with erectile dysfunctions have normal sensations and sex drive, but are not able to maintain their erection for long periods during sexual intercourse.

"This develops a sense of inadequacy, emotional stress and performance anxiety in the male partner and tends to ruin most relationships," says Malinga.

"Conventional treatments are only a cover-up and temporary fix of erectile dysfunction. Holistic doctors believe that males suffering from erectile dysfunction must address its root causes in order to live happy and fulfilling lives.

"Taking a pill each time you wish to have sex is not a valid long term solution, and hence one must spend time fixing the issue at its root," adds Malinga.

He cites causes of this condition as ranging from old age to health disorders, overexcitement to lack of confidence and to liquor consumption.