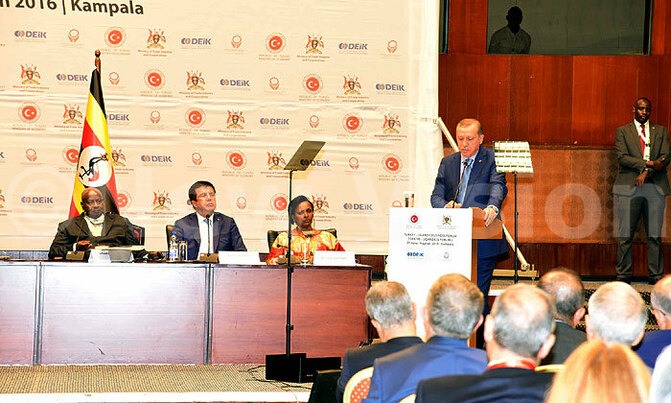 A cocktail of agreements and MoUs were signed.
The President of Turkey Tayyip Erdorgan and his Ugandan counterpart Yoweri Museveni hosted a spectrum of Turkey and Uganda business community at the Turkey-Uganda Business Forum to explore investment opportunities in Uganda.

This was at Kampala Serena Hotel on Wednesday June 1.

A cocktail of agreements and Memorandum of Understanding were signed and a certificate of title for Kaweweta Industrial Park was handed to ASB Group of Companies for establishing an industrial park.

New Vision's Kennedy Oryema was at the event and captured the moments . . .