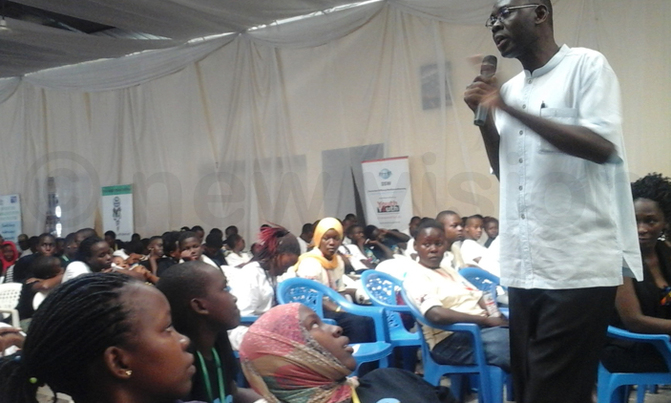 The new Tobacco Control Law came into force on May 19
Over 500 youths from over 70 secondary schools have acquired knowledge on sexual reproductive health and dangers of drug and substance abuse among others.
The youth who had a one week camp at Hana Mixed Secondary School in Wakiso district also had life skills development sessions and team building meetings where they were trained on how to relate with other people in same age groups.
The chairman Uganda Health Communications Alliance (UHCA) Dr Charles Wendo sensitized the young people the dangers of tobacco and the new Tobacco Control Law.
The law came into force on May 19. It prohibits smoking in public places, workplaces and public transport.
The law also bans advertising tobacco products, promotion and sponsorship.
Tobacco products like shisha, electronic nicotine and smokeless or flavoured tobacco products were also banned.
Wendo emphasised that tobacco kills and warned the young generation that they should do away with it.
According to a recent study, 13,500 people die annually in Uganda due to tobacco related illnesses. Statistics show that 60 percent of mouth and stomach cancers are due to tobacco.
"The youths should be aware that tobacco manufacturers are targeting them, they should not be duped by those companies. We want them to know that there is a law in Uganda that bans consumption of tobacco products" Wendo said.
The deputy headmaster of Hana Mixed Suleiman Ssengonzi said drugs in schools still remain a big challenge. He warned that if the students are caught with drugs they should be counseled and sensitized about the dangers of using drugs.
He said if the students persist then they should be advised to change the environment because they might influence other students.
The youths however pointed out issues affecting them like relationships and teenage pregnancies among others.
The camp was organised by different organisations including Reach A hand and DSW among others.
The DSW communications officer Esther Namirimu said her organisation has trained youth champions in different districts in sexual reproductive health.