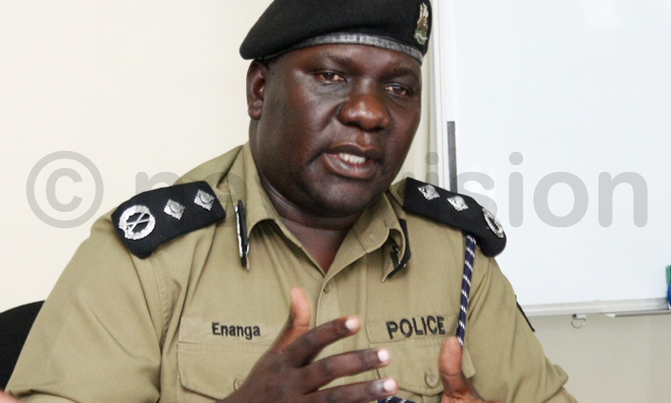 Uganda says the Congolese troops opened fire on the policemen without warning.
PIC: Police spokesperson Fred Enanga

Uganda has repatriated the bodies of three police officers shot dead last week in a border clash with troops from the Democratic Republic of Congo, police said on Sunday.
The officers had been in a patrol boat on May 21 investigating reports of illegal fishing on Lake Albert, which lies on the border between the two countries, when the shooting broke out.
Ugandan officials initially said four police officers were killed and their bodies taken to DR Congo, but the fourth victim was later found to have survived.
"The bodies of the three are in the country and arrangements are being made to bury them at their respective homes," police spokesman Fred Enanga said.
"The fourth officer was luckily not killed as earlier information indicated, but shot and injured. He was repatriated to Uganda and is receiving treatment."
Enanga added: "We are waiting for an appropriate response as to the circumstances of the killing and the DRC government has been asked to ensure the culprits are brought to book."
Uganda says the Congolese troops opened fire on the policemen without warning, while Congolese government spokesman Lambert Mende told AFP on Monday that there were "exchanges of fire" between the "forces of two friendly countries".
He added that a joint investigation had been set up and that until it reports back, Kinshasa "will not allow accusations".
Kinshasa said the governor of DR Congo's Ituri province, bordering the lake, had led a delegation accompanying the bodies back to Uganda.
Tensions have risen between security forces along the lake in recent years, with each side detaining soldiers and police from the other.