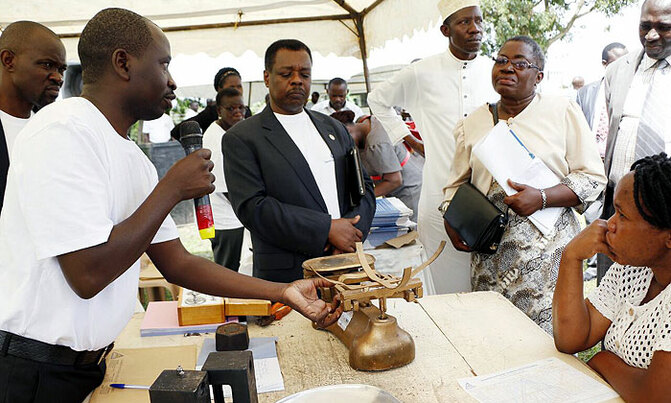 "People are concerned whether the measurements on the Yaka meters are accurate and we are set to look at that."
One month after installing a prepaid 'Yaka' electricity meter, Stephen Musoke, a software engineer says his electricity bill is 50% higher than the past 3 months when he was on the prior postpaid system.

He says there has not been any significant changes in his electricity usage patterns.

Another prepaid electricity user, Joachim, says that while he used to incur electricity bills of sh90,000 a month while on the postpaid system, his monthly bill has shot up by 67% to sh150,000 or higher.

And just like Musoke, Joachim says he has not changed his electricity usage habits, though the bills keep stacking up.

"Even with all those power saving LED screens and 6 watt bulbs, gas ovens and grills they never made a difference," Joachim complains.

Umeme's customer numbers increased by 22% to 793,544 in 2015. Out of this total, 11% or 87,354 customers are on the prepaid 'Yaka' electricity scheme and could be facing a similar dilemma.

Ever since prepaid electricity was launched twelve years ago, the government had not been able to verify the authenticity of the Conlog prepaid electricity meters that Umeme imports from South Africa due to the lack of enabling policies and lack of testing gadgets.

Speaking at the World Metrology day in Mukono, Dr. Ben Manyindo the executive director of the Uganda National Bureau of Standards (UNBS) said that the standards body is now legally empowered to verify the meters. Hitherto, policies to operationalize the Weights and Measures Act 1963 for power meters had not been gazetted.

The policies have now been passed and implementation now awaits. Manyindo noted that testing gadgets have also been secured.

"People are concerned whether the measurements on the Yaka meters are accurate and we are set to look at that. When we initially started, we realized that there was no legal framework, but that has now been completed," he said.

"We also have the equipment to check the meters. Going forward, we hope that when we (UNBS, Umeme, and the public) move together we will be able to solve these complaints," he added.

The World Metrology Day was held under the theme: Measurements and Dynamic World.

Manyindo noted that verification of all systems of measurement will ensure that those buying and selling are not cheated. He added that verification can also save the country from making large loses, especially in foreign exchange on exports. He said verification can also save lives, especially when verification is properly done in the medical field.

He urged government to set aside $5m (about sh17b) in the 2017/18 national budget for a metrology laboratory to develop measurement systems and to innovate new ways of measurement. Manyindo revealed that UNBS recently acquired a sh100m air tunnel with calibration standards to boost verification of measurements in the pharmaceutical and meteorology fields.

Paul Musimami, a senior UNBS officer noted that verification of the prepaid Yaka electricity meters will start on 1st July 2016. While the verification of water meters used by the National Water and Sewerage Company (NWSC) will be delayed by up to 3 years until when parliament passes the revised Weights and Measures Act 1963.

"Parts of the Weights and Measures Act 1963 are now obsolete, the process to revise the law is now underway. The new bill is currently with the Justice ministry," he said.

"We shall start verifying the Yaka meters, starting with the freshly imported ones. We intend to increase the number of UNBS personnel. After we increase manpower, we will then start house to house verification," he said.

"Later on, after the Weights and Measures Act 1963 is amended, we want to also verify water meters," Musimami added.

In response to the development, Stephen Illungole, the Umeme publicist said that they welcome the verification exercise. He noted that the Conlog meters conform to international ISO standards and that he was confident that they will pass the Ugandan tests.

"We have received some complaints by users concerning usage and billing. In response, we dispatched our officers to visit the aggrieved users to resolve the complaints."

Dr. Joshua Mutambi, a commissioner at the trade ministry noted that government should fund the creation of measurement systems to make the country more competitive in international trade.

"Without measurement it is hard to tell the true value of actual products and services paid for. The culture of proper measurement must start with us locally, so that we can start implementing those standards on our exports," he pointed out.

Mutambi pointed out that proper measurement systems are vital to the Build Uganda Buy Uganda strategic plan. Under the plan, government agencies are required to give priority to locally available products and services over imports.

Mutambi said that it will be easy to procure goods and services locally, if measurement systems indicate that Ugandan products are of equal or superior quality to imported ones. This will create jobs for the youth and spur creativity, he added.