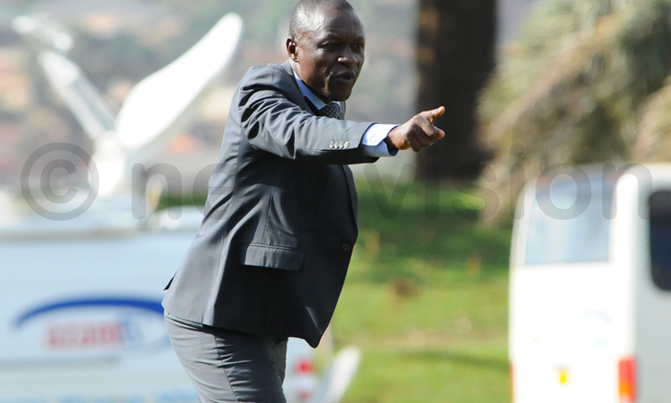 The tactician thinking how he will go about the Champions League
Coach Mike Mutebi won't rest on his laurels after giving KCCA its eleventh Super League title.
The title, also Mutebi's first in a career spanning over two decades, already has the tactician thinking how he will go about the CAF Champions League next year.
"True, the victory was great but we immediately have to go to the drawing board to prepare for the continental race. The team must be strengthened," stated Mutebi after he won the title on Tuesday.
KCCA drew with Express at Wankulukuku to cruise to an unassailable 56 points. The result was aided by another draw by KCCA's closest challengers Vipers on the same day.
Coach Mike Mutebi's march to his first title was partly aided by lukewarm Vipers SC, who in their third consecutive match failed to deliver the killer punch.
George Nsimbe's side was this time held by URA in Buikwe, a result that meant that even if Vipers won their last match they wouldn't catch KCCA's 56 points.
"It feels good to win my first title. But I must say, the players also did a great job considering that most of them were just being groomed," stated Mutebi.
But also trust Mutebi when it comes to making an independent opinion of the level of competition.
"There was lack of serious competition. There were critical moments when other teams were supposed to close the gap. But when we lost points they also lost," stated Mutebi amidst wild celebration.
Team captain Dennis Okot is not about to rest on his laurels. "Now that the league is done, we now want a double."
But it was the Red Eagles who got on the scoring chart first yesterday. Skipper Vincent Kayizzi gave the hosts a 28 minute lead after defender Lawrence Kasadha pulled down Tony Odur.
The tide however changed in the second half with the visitors dictating proceedings.
Man of the match Muzamil Mutyaba struck the all-important equalizer in the 62 minute. Mutyaba made no mistake as he tapped in an Okot cross.