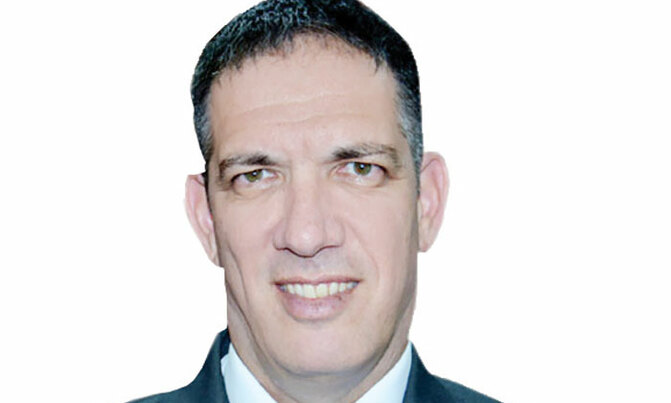 We have brought into reality a number of scientific and technological breakthroughs.
By Yahel Vilan, the Ambassador

The State of Israel celebrates her 68th Anniversary this year, a very young country, but nevertheless, with quite a lot to celebrate with our friends worldwide, and especially with our friends in Uganda.

The State of Israel was founded in 1948, having been a culmination of many centuries of hope that the Jewish people would one day return to their homeland after 2000 years of dispersion in exile.

The young State of Israel has defied all odds to survive and to thrive as a nation.

In the past six decades, we have succeeded in building a successful nation populated by a productive people.

The Israeli population has increased from 806,000 in May 15, 1948 (Independence Day) to 8.1 million people now. These numbers include not only Jews but Arabs, Muslims and Christians as well.

Israel's success story is, first and foremost, astounding in the way it has been developed under the most difficult geopolitical and natural circumstances, from a poor arid land into one of the world's most advanced countries to a vibrant multi-dimensional and innovative economy.
Prime Minister Benjamin Netanyahu shakes hands with President Yoweri Museveni. (Courtesy photo)

As the land of the bible, Israel is renowned as the Holy Land. While all of these remarkable achievements were due to very hard work, one could never rule out some divine assistance.

We have brought into reality a number of scientific and technological breakthroughs; from medicine and pharmacy to farming and fisheries not forgetting water and drought management, computers and software development.

In all these, Israel has made significant contribution to the global body of scientific and technological knowledge. Much of this scientific and technological knowledge find their uses in day to day practical living.

You have probably heard Israel referred to as 'Start up Nation.' This is because Israel has one of the highest incidences of new companies setting up shop, mainly technological companies in the business of

Creating new products. This happens because Israel offers one of the most dynamic and competitive environments, in which talented young people can study, work and pursue their life dreams. Most of Israeli start-up go- on to register commercial success by themselves or get bought by bigger companies.

Israel is also amelting pot for diverse cultures and religion. Israel's population consists of people from almost every corner of the globe, and nearly every major world religion is represented in Israel, (including Jews, Muslims, Christians and Druze).

A distinctive attribute of Israel is that we endeavor to share our knowledge and knowhow with the world, an example is through MASHAV, Israel's official international development cooperation program, which was launched in late 1957 with the aim of sharing with the rest of the developing world the know-how and technologies which provided the basis for Israel's own rapid development.

Since its establishment, MASHAV has trained close to 270,000 course participants from approximately 132 countries in Israel and abroad and has developed dozens of demonstration projects worldwide.
Ugandan First Lady Janet Museveni (right) and the writer, Ambassador Yahel Vilan

Israel and Uganda have enjoyed good relations including and not limited to:
The Israel Government Partnering with the Uganda parliament legislature in areas of research, training & development of agriculture and a proposed visit to Israel parliament is underway to take place in July 2016 for a period of 1 week.

Also there have been proposed discussions to have trainings done in Uganda on ways of harvesting rain during the rainy season, and use of irrigation on dry seasons.

Last year, President Museveni presided over the official send- off of 198 students to Israel on a one-year agricultural internship. The students were given free visas, health insurance & security plus Laptops .The program is run by Agro studies, an Israeli body focused on agriculture capacity building and food security.

The students are exposed to state-of-the-art technology in agriculture, veterinary and horticulture. Over 1,400 students from 19 countries are currently participating in the program. Out these, 500 students are from eleven African countries, with Uganda having the highest number.

We call upon Ugandans to utilize the many study and training in opportunities in Israel so us to enrich their lives in the knowledge and skills necessary for success in our contemporary world.

Last but not least, among other things, which brought our two nations and people together, was the unfortunate decision of the former leader of Uganda, to allow terrorist groups to use the Entebbe airport as their final destination for a hijacked Air France flight from Tel Aviv in 1976.

The rescue operation by the Israeli elite troops had turned Entebbe into a worldwide term in the war against terrorism. Since then, Israel and Uganda are no longer apart but rather on the same lines of the global war against terrorism and it's with in this context that we're very happy to mark this coming July the 40th anniversary for that operation, with a state visit of Israel's Prime Minister, Benjamin Netanyahu to Uganda.

We strongly believe that this visit will not only help to commemorate the common past, but even more so, will pave the way for an even brighter future of cooperation in all fields, for the benefit of our two people.