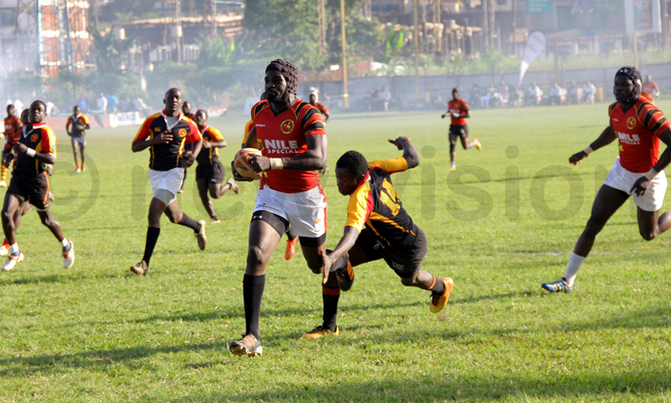 The Rugby Cranes host Kenya in the Elgon Cup 1st leg
Rugby Cranes 43 Barbarians 17
The Rugby Cranes technical bench got a glimpse of what they hope the team will exhibit when defending the Elgon Cup against Kenya with the 43-17 thrashing of a select side, the Barbarians, at Kyadondo Rugby Club on Saturday.
The Rugby Cranes host Kenya in the first leg of this year's edition at Legends Kampala Rugby Club on June 4 and then host Namibia in the Rugby Africa Tier1A game at Kyadondo Rugby club.
Philip Wokorach, Brian Kikawa, Ivan Ssemwami, Saul Kivumbi, Cox Kasigwa, Brian Asaba and Conrad Wanyama registered a try each for the Cranes while Keith Sseruyange and Marvin Odongo managed tries for the Barbarians.
However, the team's analyst Herbert Wafula told New Vision that the game also helped them identify the areas of weakness that need attention and coaches Robert Sseguya and Anthony Kinene will focus on that before next month's tie.
"Yes it was a trial game and it has helped us identify some areas of concern that the coaches will start working on next week," Wafula atated.