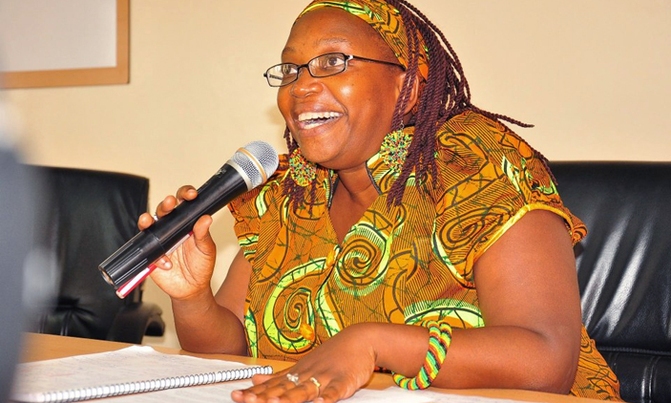 She is expected to explain why she staged a nude protest at the institute.
Dr. Stella Nyanzi, the Makerere don who stripped, protesting the closure of her office at the University's institute of social research (MISR) has been summoned to appear before the new investigation committee.

She is expected to explain why she staged a nude protest at the institute.

The medical anthropologist was suspended from Makerere University on April 21st, following the first investigation by a five member committee constituted by Vice Chancellor Prof. John Ddumba-Ssentamu.

Its role was to establish the cause of the dramatic events that took place at the institute on April 18, as well as investigating the genesis of her disagreement with Prof. Mahmood Mamdani.

Prof. Mamdani the Director MISR asked Nyanzi to vacate her office on grounds that she refused to teach in the PhD programme at the institute.
Prof. Mahmood Mamdani
Following her suspension, the appointments board, headed by Bruce Balaba Kabasa set up a new committee to carry out in-depth investigations into the standoff at MISR.

The four member committee chaired by Hajjati Sharifa Buzeki, the assistant commissioner human resource management policies and procedures at the Ministry of public service, commenced its investigation on April 25 and is expected to submit a report on Thursday this week.

It is expected to review the management of the PhD programme and research at MISR, how research fellows relate to the PhD programme, the staff structure, working conditions, management of financial and other resources.

It is also required to investigate the disagreement between Prof. Mamdani and Dr. Nyanzi.

The new committee was set up after Prof. Mamdani said that he would not cooperate with the old committee constituted by the vice chancellor, citing bias.