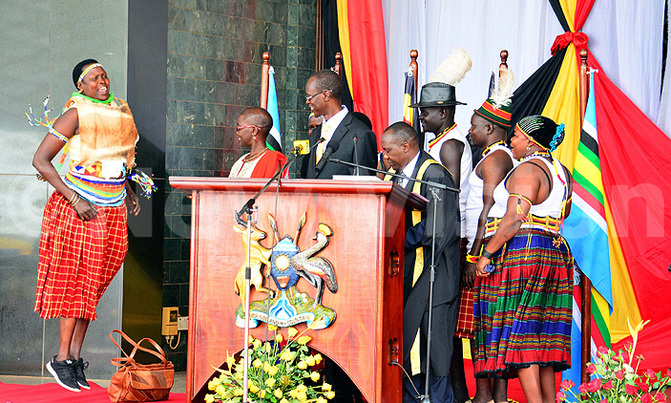 Access to Parliament House will be through the main entrance on Parliamentary Avenue.
The swearing-in ceremony for MPs of the 10th Parliament will begin Monday and end on Wednesday in the South Wing of the Parliamentary building.

However, a notice from the Clerk to Parliament, Jane Kibirige, said due to the limited space, each MP-elect would be accompanied by not more
than five people with parking space availed for one vehicle.

She also stated that the swearing-in event would start at 8:30am on each of the gazetted days. The clerk said all the MPs-elect would have to follow the laid down procedures.

The MPs-elect were required to pick their invitation cards, car stickers and other documentation from Parliament by Friday last week.
James Akena (UPC) Lira Municipality takes
Female Youth MP Adeke Anna Ebaju takes oath


Kibirige said access to Parliament House will be through the main entrance on Parliamentary Avenue.

She also said the MPs-elect will swear in as stipulated in the Constitution before they start their duties.
The National Resistance Movement (NRM) has 294 MPs out of the 458 legislators expected in the 10th Parliament.

The largest Opposition party, Forum for Democratic Change, has 36; Democratic Party 14. Uganda People's Congress six. The independents are
64. A total of 44 of the independents contested in NRM's primary elections.

The election of a Speaker will be the first duty the House will perform, when it meets for the first time. The election, to be presided over by the Chief Justice or a judge designated by the Chief Justice, is expected to be conducted on Thursday.

Then the Speaker, who is likely to be incumbent Rebecca Kadaga since no opposition MP has indicated interest ever since she was endorsed by her ruling party, will preside over the election of her deputy.