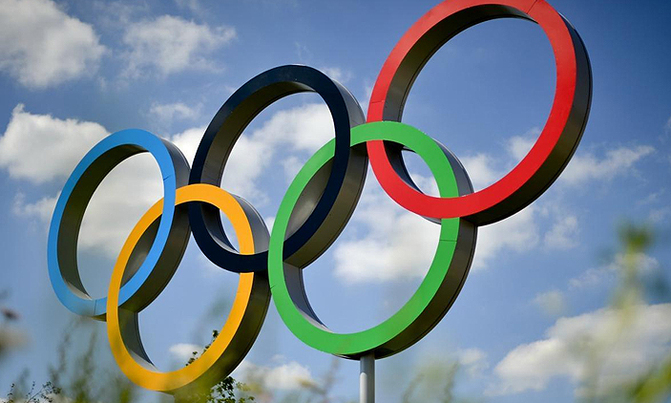 QOC secretary general Thani Al-Kuwari said Qatar would undoubtedly bid to host an Olympics
DOHA - The head of world athletics, Sebastian Coe, refused on Thursday to rule out a summer Olympics being held in the desert state of Qatar.

Speaking at a press conference in Doha, Coe said athletics aspired to being a global sport.

"We have consistently turned up to conferences to talk about globalisation and using sport to impact and imprint on the lives of young people," Coe told reporters.

"And we have to make sure where possible giving those countries that want to stage these events to do exactly what we have been, for the last 30 or 40 years, encouraging them to do."

Asked about concerns over Doha's climate -- where temperatures can reach 50 degrees celsius (122 fahrenheit) in the summer -- Coe said there were other considerations to take into account before awarding a host, including commercial concerns and the quality of infrastructure.

In February this year, a senior official of Qatar's Olympics Committee (QOC) told AFP his country had a "vision and target" of hosting a summer Olympics.

QOC secretary general Thani Al-Kuwari said Qatar would undoubtedly bid to host an Olympics and although it had ruled itself out for 2024, Qatar could bid for the 2028 games, said Kuwari.

"The vision and the target is to host one of the Olympics, one day," he said.

Qatar has previously bid unsuccessfully for the 2016 and 2020 games but remains undaunted.

Qatar has already been chosen to host the World Athletics Championships in 2019, as well as the football World Cup in 2022 and the 2023 FINA world swimming championships.

Since the beginning of 2015, Qatar has also hosted a world handball championships and the paralympics athletics world championships.

The Khalifa International Stadium in Doha will be the venue for the 2019 athletics championships.

This stadium -- which will also be used in 2022 -- was recently cited by Amnesty International in a report which alleged workers there suffered abuse and had been subjected to forced labour.

If the Summer Olympics were to be awarded to Qatar it will almost certainly reignite the debate on the desert country's climate.

When Qatar was awarded football's biggest tournament, it was initially meant to host it in the summer months.

Despite pledges from Qatar that stadiums would be air-conditioned for players and spectators, football's governing body, FIFA, last year decided to switch the tournament to be played in November and December 2022.

Coe was speaking at a press conference ahead of the opening Diamond League meeting of the season, which takes place in Doha on Friday.