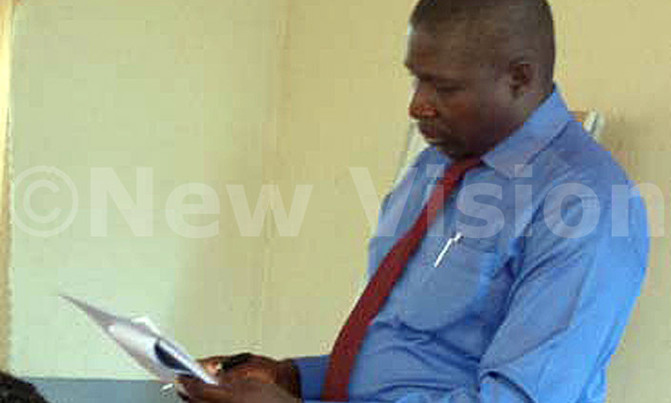 Government has approved request to recruit additional teachers to fill staffing gap in education department
Teachers who have been toiling without jobs have a reason to smile as they stand a better chance of getting teaching job in Nebbi district.
The district authorities have announced that, they will carry out recruitment exercise for over 400 teachers in the district.
Patrick Angala, the Nebbi district senior education officer, said government has approved their request to recruit additional teachers to fill staffing gap in education department.
He made the remarks recently in a meeting meant to address the challenges facing education performance in the district in Nebbi Town.
Angala said the recruitment exercise will kick off in early July, adding that more priority will be given to women.
He said, they are only waiting for the district service commission to start the process.
The development comes at the time Nebbi is grappling with shortage of teaching staff especially female teachers.
Teachers' pupils' ratio in Nebbi stands at one teacher for 80 pupils, a figure which far from the national standards ratio of one teacher to 50 pupils.
Civil Society Organizations and education activists in Nebbi have also been pushing for recruitment of more teachers in the district.
They argued that, the shortage of teachers in schools was one of the major causes of poor education performance.
The last time the district carryout recruitment of teachers was in 2010.
"Very likely that the outcry and that of our development partners is yielding results, the government has lifted ban on recruitment of teachers, they have allowed us to recruit additional 400 teachers," He said.
Angala explained that the 400 teachers, if recruited will increase the number of teachers in the district on government payroll from 1825 to 2200 teachers.
Angala, however, said lifting of the ban has not been accompanied with increase in the wage bill, adding that it will be done on replacement basis.
Robert Okumu, the Nebbi district L.C5 Chairman said he was optimistic that the lifting of the ban is one of step forward to improving education standards in the district.
"We are grateful to the government for yielding to our request and I thing its great step towards improving performance in school," Okumu said.
Rhesas Uyirwoth, the chairperson Nebbi head teachers' association, said the development was long overdue.
He said most primary schools are operating without the adequate number of teachers resulting into ineffective teaching.
"It's a welcome move, but it has taken long. Schools are really struggling with few teachers, and that is making the output very low," He said.
He also appealed to government to consider improving funding to education for both capital and recurrent expenditure for better education performance.
Collins Manano, the chairperson UNATU Nebbi branch, however, said recruiting more teachers is not enough, but noted that emphasis should be put on quality teaching.
"Quality education can't be achieved when we don't have quality teachers. Most of our teachers to school unprepared," He said.
Bessie Ajilong, the Nebbi district said, lifting of the recruitment ban is clear indication that the government is committed to improving education standards in the district.
She urged those going to implement the recruitment exercise to source for teachers who can produce better results.