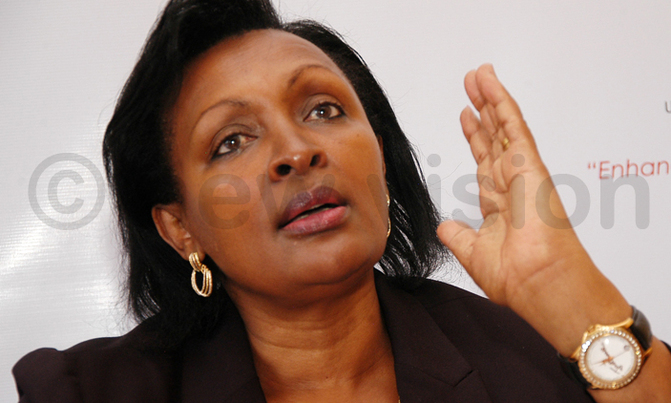 Free Zones can be developed by private sector or government
Local and foreign investors in the manufacturing business section met with authorities from Uganda National Chamber of Commerce and Industry and Uganda Free Zones Authority (UFZA) to discuss the benefits of Free Zones.
The meeting took place at the Chamber's main offices in Kampala on Wednesday. Its purpose was to help the investors understand what free zones are, their benefits to business people, where they will be situated among other purposes.
Free Zones are geographical areas where raw materials and goods may be landed, handled, manufactured or reconfigured for export without being subject to import duties.
Executive Director of Uganda Free Zones Authority (UFZA) Richard Jabo said government is in the process of looking for prospective areas with strategic locations to put these zones.
"We are working with Uganda Investments Authority (UIA) to put up several free zones in the country. We are still mapping out areas in the country in which to put them, at the moment, we are looking at districts like Kasese, Jinja and Koboko because of their strategic location that favors business growth," he said.
"Free Zones can be developed by private sector or government, therefore it is crucial that we all work together to achieve this" he added.
He explained that free zones programs are intended to promote export of goods and services, promote investment from domestic and foreign sources and develop infrastructure.
In her opening remarks, the president of the Uganda National Chamber of Commerce and Industry, Olive Kigongo said having free zones is a good opportunity to strengthen businesses in the country, as it gives manufacturers' opportunities to export their goods in the region.
"When these free zones are in place, let us embrace them to develop not only our businesses but the country. As a chamber, we are committed to work with the business community in the country because your success is our success," she said
She also said the chamber shall continue to support any initiative that works in the best interests to flourish and improve businesses in the country.
During the meeting, Doreen Kembabazi, the public relations officer, UFZA said government has provided a comprehensive package of incentives for holders of free zone developer, operator or manager licenses which include; exemption from import duties and taxes on all goods entering a free port zone, 100% exemption on income of a person offering technical assistance under a technical assistance agreement, exemption from all taxes, levies and rates on exports from the free zones namely excise duty and customs taxes, tax holiday for ten years on finished consumer and capital goods and VAT exemption on supply of selected services for instance, medical services, social welfare services, power generated by solar.