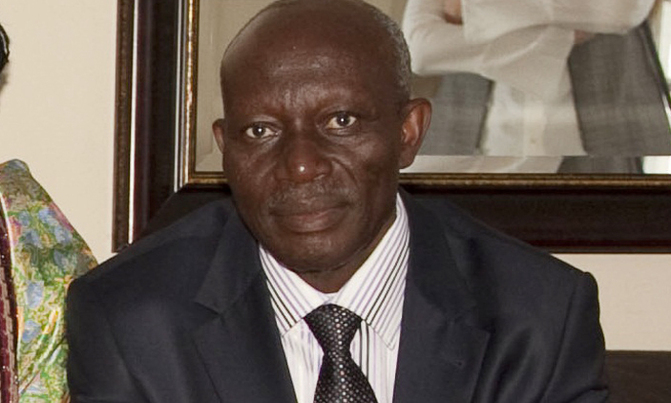 He was among the finest chemists the country has produced
He was gifted with a bright mind and passion for science. William Isharaza, a professor at Mbarara University of Science and Technology dispensed knowledge to his students but also put time aside to lead research interventions.
Isharaza selflessly searched the world around him and his efforts paid off. Professor William Isharaza developed the herbal molluscide from a plant known as Phytolacca Dodecandra (omuhoko) which is used to kill liver-fluke-harbouring snails. The snails flourish in cattle-watering wells and infect animals such as cattle. Bilharzia also kills human beings who come into contact with the snails carrying the parasites.
A curtain rolled down Tuesday ending Isharaza's foot print which had started 67 years ago at Igara, Mbarara. He lost the battle against blood cancer at Case Clinic in Kampala where he was admitted recently.
"Dad was passionate about science and always used every opportunity to teach us about it," said Ganzi Isharaza (on behalf of the children) in part of the eulogy. "He was also a disciplinarian. He taught us the important lessons of love and hard work. We will miss him immensely."
William's wife, Grace Birabwa Isharaza had this to say, "I cherish and celebrate the love of my youth. Together and through tough times we have lived a simple and exemplary life demonstrating science and arts, West and Central Uganda can live in unison. May he rest in peace."
Birabwa is a Muganda and studied arts at Makerere University where she met Isharaza.

The respectable science researcher and distinguished academic was among the finest chemists the country has produced in recent years. He studied from Mbarara High School and Kings College Budo.
He also attended Makerere University and later went for further studies at Brussels where he attained a PHD in Biochemistry. He was the head of Biochemistry Department at Mbarara University of Science and Technology.
But his most outstanding achievement that will be remembered for generations will be his ground breaking research that led to the discovery of Omuhoko as a weapon against Bilharzia-carrying snails.
The plant has been harnessed into an appropriate formulation for use in cattle-watering dams helping to Bilharzia-carrying snails out of action. Omuhoko has been confirmed by experts as a highly effective and environmental friendly molluscide.
Processing the molluscide from Phytolacca Dodecandra is not complicated. It begins with harvesting of mature but unripe berries of the plant. This is carefully dried and milled into powder. The powder is then soaked in water for 12 hours after which the extract is used a molluscide.
This is applied in predetermined amounts to give a concentration ranging between 15-20 parts per million in water dams and ponds infested with snails.
Isharaza's molluscide is said to be effective in controlling snails that transmit Bilharzia It also destroys larvae of anopheles mosquitoes which transmit malaria and other vectors that carry parasites that cause river blindness.