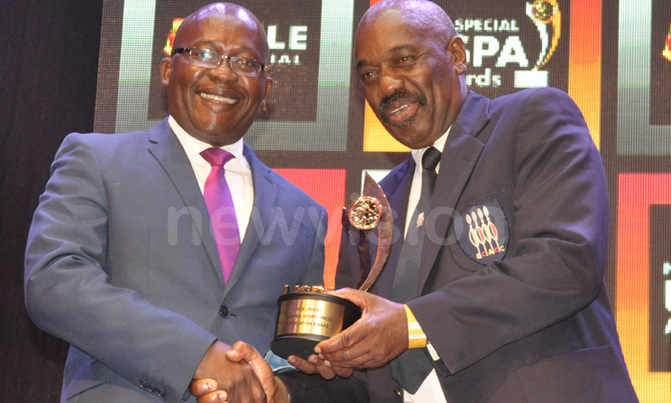 Our partnership (with USPA) has been nothing short of spectacular.
Nile Breweries has pledged continued support to the Nile Special-USPA Gala as an avenue of promoting Ugandan sport.

The assurance was given by Nile Breweries marketing director, Daniel Ogong after the gala where golfer Ronald Otile was crowned as Nile Special-USPA sportsman for the year 2015.

"For us, sport is not only about promoting brands. It is an avenue to promote this country and showcase talent. This is an extension to USPA," said Ogong.

Our partnership (with USPA) has been nothing short of spectacular. We intent to make sure we continue supporting sport. Next year we shall be back here again," added Ogong.

Various other sportsmen were recognized for their achievements during the event at Serena Hotel Friday.

Veteran cricket player Sam Walusimbi, one of only two Ugandans to play at a cricket world cup against New Zealand and against England in 1975 bagged the legendary award.

The team of the year award went to the national golfers team that included Otile, Adolf Muhumuza, Daniel Baguma, Amos Kamya. The Uganda Golf Open was also voted as the most organized event of the year.

USPA president Sabiiti Muwanga decried lack of sports facilities as a major hinderance to sports development in the country.

"This sportsmen and women cannot perform better without facilities. As we talk now some of the sportsmen are in Kenya. Football grounds have been grabbed. I am worried many Ugandan sportsmen will not have an avenue to expose their talent," said Muwanga.

However, state minister of sports Charles Bakkabulindi who represented the Prime Minister Ruhakana Rugundu said government is planning to revamp most stadia in the country.