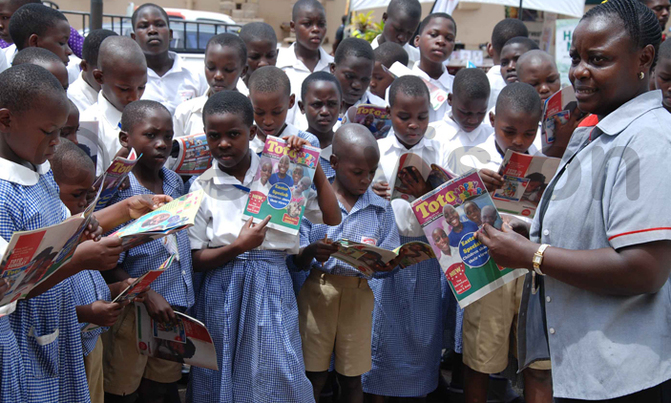 Teachers were told to always use Toto Magazine during reading classes
When Sam Iga Primary School from Maganjo embarked on a guided tour of Vision Group, it was a moment to pick up dos and donts from the Toto Magazine editor Jovita Ajuna.
Ajuna told the teachers to always use the Toto Magazine during reading classes saying it is a very important teaching tool for pupils at that level.
"Do you use this magazine to teach the pupils? It helps them to learn how to write to their friends and communication generally" Ajuna said.
She also asked the pupils to embrace their homes and not loiter around during holidays.