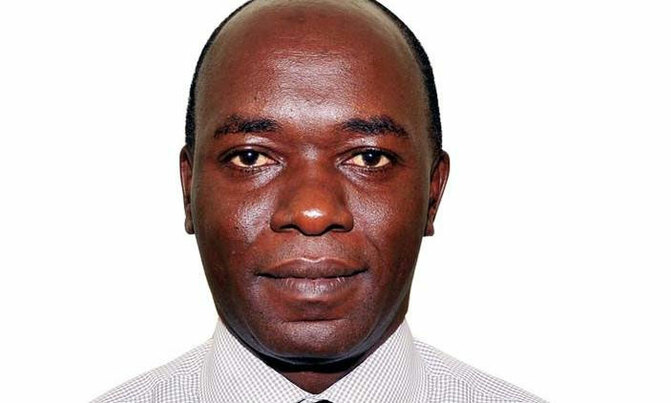 The conflict at MISR can be best understood and appreciated by switching the roles of the protagonists.
When Dr. Stella Nyanzi undressed protesting being evicted from an office at Makerere Institute of Social Research (MISR) many on social media supported her.
Not bothering to get to the bottom of the matter, to them she was resisting a boss so she was right. This shows that many of her supporters are not bosses wherever they work and would easily do the same thing if faced with similar challenges at their work place.
Underlining the melodrama at Makerere University is a conflict between new and old ideas. There was a time when the MISR was a consultancy outfit. Today it is not and that is why research fellows have to combine research and teaching.
For refusing to teach, Nyanzi, a research fellow was asked to vacate an office and she chose to strip. In response Makerere University administration allowed her to briefly reoccupy the office and announced a committee would be set up to investigate management wrangles at MISR. But later realized stern action was needed. She was suspended and a probe team was immediately named.
Nyanzi, according to Prof. Mahmood Mamdani, the MISR executive director, was hired as a research fellow on condition that she teaches on the PhD programme run by the institute. But she later refused.
The stripping act eclipsed the real issue and raises a number of questions.
Should Nyanzi have continued to occupy office without teaching? Is it right for her to pledge to teach and backtrack? Was Nyanzi doing private research using MISR's name and resources? If yes, was it right for her to do so, even when it was for her to earn a living and look after her family?
The conflict at MISR can be best understood and appreciated by switching the roles of the protagonists.
Supposing Mamdani was the research fellow at MISR under the headship of Nyanzi. He disregards teaching as required, conducts private research and is evicted from office. Would the decision to ask him to use the library and give the office to a fellow who is ready to teach be justified? Would it be right if he chose an unorthodox method like undressing in protest? And what would be the reaction of the academics, students and general public if the vice-chancellor decided to reopen the office and allow him back?
Fortunately, Mamdani is the director of MISR. Even if he were in Nyanzi's shoes he would not strip. With all the experience and profile built in the academic world, undressing would bring to naught his reputation something he wouldn't risk. His most likely course of action would have been to study the conflict and publish a paper like academics do.
For Nyanzi it does not matter. She could have figured out that her profile in the academic world matters less. So she could undress consequently intimidate authorities in keeping her and thus she staying in her job to earn a salary, which to her is the ultimate goals, but not contributing to the generation of knowledge through research and teaching.
Nyanzi might have reacted on a spur of a moment, but it is important to ask why she chose undressing rather than any other action. It can be argued that striping showed the enormity of the maltreatment that had denuded her self-esteem. It is also possible that by undressing she was in effect disrobing Mamdani as a boss who allegedly drives subordinates to the extreme.
Before it embarked on the descent into drabness Makerere University was known as the Harvard of Africa for its teaching, research and graduates. It was respected. But political turmoil and misrule in the 1970s affected it and Makerere embarked on a saddening descent. Its reputation was damaged, respect lost and so did the admiration for the staff and graduates. The rot continued unabated in the 1980s aggravated by political conflicts in the country.
In its most difficult days some lecturers and students became victims of politically motivated murders. Also the economic breakdown of the country took toll on Makerere. But amidst the gloom no staff and no student striped in protest. Not even the killings at campus or outside would provoke such action. But this week the university woke up to a drama of a stripping research fellow. Not only did she undress in protest but also took to social media posting her nude self and soon had a big following.
Caught off guard Mamdani has failed to match her on social media and resorted to the mainstream media. He has been to all the big media houses to put his case, but the social media bashing goes on. In the mix of Nyanzi's followers on social media are varied views. Some are looking at Nyanzi as a female elite being mistreated by a male boss.
Others think she has the potential of replacing Mamdani and in response he is frustrating her. And there are those who are of the view that she is being mistreated because she allied with the opposition, in effect branding Mamdani's decisions to evict her from office as politically motivated.
Mamdani's long explanation in the mainstream media is out matched by Nyanzi's and her supporters' short messages and video clips shared on social media. Increasingly social media is gaining currency in shaping opinions and casting doubt on the truth. Every post that circulates projects Nyanzi as a victim and earns her sympathy. But if the committee finally does its work it will discover the source of conflict as changing MISR from consultancy to a research -based institute. And also Mamdani's insistence on quality work and results, which always is always resisted by supervisors anywhere in Uganda.
Twitter: @dmukholi1.