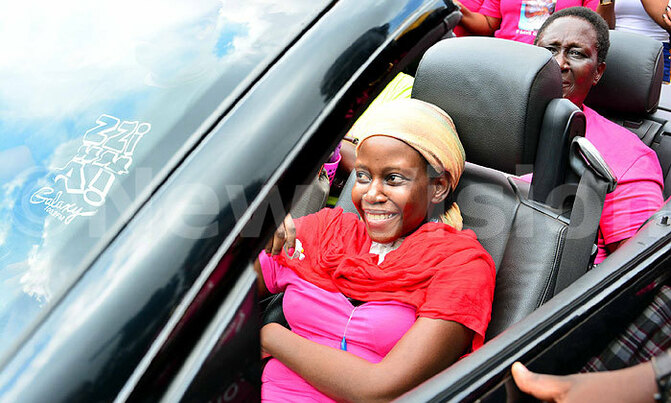 A fundraiser is organised to help save Carol Atuhirwe, a cancer patient.
Saturday saw several people come together to help save the life a Ugandan cancer patient. For five years now, Carol Atuhirwe has been been battling throat cancer and she has been limited to breathing and feeding through a tube.

Because she requires as much as $80,000 (about sh270m) for medical expenses in the US, a campaign was started on social media, calling on well-wishers to contribute to her cause.

As such, a car-wash fundraising drive was organized that would take place at Panamera Bar in Naguru, Kampala. And that was not all. Several items were auctioned to help raise as much money as possible. There was also a charity drink-up for the same cause.

Cars were washed for Sh50,000 each while motorbikes went for sh20,000.

Opposition and FDC politician Dr. Kizza Besigye drove his car to Panamera to have it washed. He also joined others in washing vehicles.

Other notable people included musician Bobi Wine, People's Development Party (PDP) president Dr Abed Bwanika, and many more.