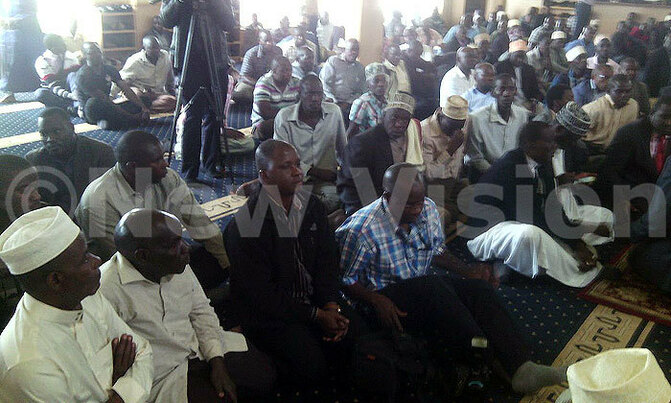 Prayers at Kibuli Mosque for the late Hajji Aziz Kasujja.
Prayers are going on at Kibuli Mosque for former Electoral Commission chairman, Hajji Aziz Kasujja in Kampala. Kasujja died on Sunday afternoon, according to his family.

Government officials, politicians from all sides, religious leaders, friends and family attended the funeral prayers at the mosque. Sheikh Kyazze Muhammad from Kansanga led the day's preaching.
The titular leader of the Muslims in Uganda, Prince Kassim Nakibinge (second from left in a tunic), attended the prayers
Former Kampala mayor Nasser Ntege Sebaggala was also present