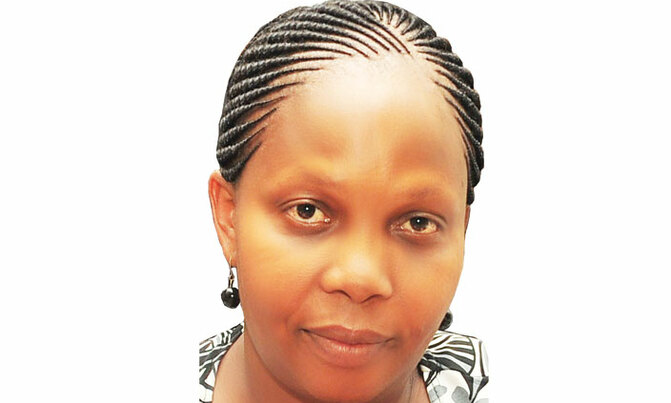 Just like it was obvious that President Museveni would win this election without a doubt, it was as obvious that the US would try to undermine it.
By Nabusayi Lindah Wamboka
The new US ambassador to Uganda Deborah R. Malac in pushing to discredit the recently concluded Presidential elections in which President Museveni trounced his nearest rival with over two million votes, raised all kinds of excuses as justification for her country's interference in a process that was clearly transparent, peaceful and very democratic.

Just like it was obvious that President Museveni would win this election without a doubt, it was as obvious that the US would try to undermine it. The fact that Malac, who was speaking at a symposium organised by the Public Administration and Governance Society at Hotel Africa held under the Theme "Post Election peace for prosperity," thought her comments would be considered as interference meant that from the claims she was making, they were interfering with Uganda's democratic processes.
The US has no moral authority to claim their institutions are perfect, despite being a so-called established democracy.
A report by John F. Kennedy School of Government at Harvard University on Global Challenges of Electoral Integrity in August last year, pointed out that malpractices occur even in long established democracies exemplified by the notorious hanging chads in Florida in 2000, more recent accusations of voter suppression through over-zealous identification requirements during the Obama-Romney contest and security vulnerabilities in the UK Postal ballots.
The report further says even where electoral management bodies prove impartial, professional and independent, they face new challenges in maintaining integrity, exemplified by contemporary European debates about the most appropriate regulation of campaign finance, the rules governing political broadcasting and the deployment of new voting technologies.
Uganda has not claimed that its institutions are perfect but that they are developing and building strong democratic systems that will limit multiple voting, vote stuffing etc and ensure a more transparent process. The recently concluded exercise proved just this.
The US, which claims to be the big brother of democracy had white policemen slaughter black people on their streets with impunity. And yes headlines where like "Thousands march to protest against police brutality in major US Cities." We did not shout how American violence was tarnishing its established democracy.
Malac claims the shutdown of social media weakened Uganda's democracy. Meanwhile in the US, they don't shut down social media, but they monitor you big time, bundle you out of their country and throw you out of a job if they think you have crossed the line.
Last February a Chinese student Hanxiang Ni from Hangzhou, China who was studying at the University of Iowa was reportedly expelled and deported back to China after posting a threatening message on social media. His university is said to have withdrawn his student visa after he suggested he would shoot his professors, if he fails exams.
Another student was expelled from his university after he called his girlfriend a "psycho b***h" on Twitter.
Lawyers at the University of Kansas (KU) argued that Navid Yeasin created a "hostile environment" for is ex on-campus which made his actions a violation under the federal law.
In another social media related event, a US Marine Gary Stein of Camp Pendleton near San Diego was discharged from the military for his online Facebook comments criticising Obama administration.
The US Marine Corps said that Sgt. Gary Stein would be given an other-than-honorable discharge for violating Pentagon policy limiting speech of service members.
Just last month, an Egyptian student Emadeldin Elsayed was arrested after posting threatening comments about Donald Trump on his Facebook.
The student who was enrolled at a Southern California flight school posted a threatening message saying he was willing to kill Trump and the world would thank him. The following day, Secret Service agents questioned him, searched his residence and computer devices and later deported him.
Yes, the US is busy protecting its democracy but gets itchy when a small country like Uganda switches off social media for two days to protect its citizens from wrong elements who wanted to create a hostile environment during the election process.
We agree Ambassador Malac, that our relationship should be based on shared democratic values. Your claim that you have spoken out because you believe that the Ugandan people deserve to live in a country where every voice is heard and matters is great advise to Americans who arrogantly think they must dictate to the rest of the world how they must build their democracies.
Uganda has been and is still steadily and progressively building it's democratic governance processes and needs support from all partners in development.
The writer is the Press Secretary of the President of Uganda