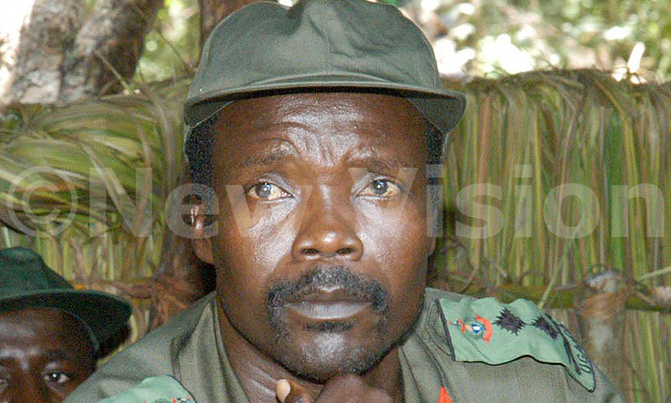 Bensouda again called on Kony to turn himself in to the court
THE HAGUE - The chief prosecutor of the International Criminal Court Friday urged all remaining members of the notorious Lord's Resistance Army (LRA) to lay down their arms, dismissing false rumours of deadly consequences.

Prosecutor Fatou Bensouda said her office had received reports from northern Uganda that remaining LRA members were being misled by their leader Joseph Kony and told they could be tortured and killed by the court.

"It is a complete fallacy to sugg-est that the ICC engages in torture or killing of any individual," Bensouda said in a video message.

"Many LRA fighters are returning home and reintegrating into their communities. I urge those still in the bush to also seize any opportunity to stop fighting and return home, where you have a chance to rebuild your lives."

She also denied that the court, based in The Hague, was seeking to capture and prosecute LRA members other than Kony and his captured commander Dominic Ongwen.

"Only the cases of Joseph Kony or Dominic Ongwen are before the ICC. No other LRA member is subject to ICC proceedings," she insisted.

Bensouda again called on Kony to turn himself in to the court, where he is wanted on 33 charges of war crimes and crimes against humanity including for enlisting child soldiers, rape, sexual enslavement and pillage.

She vowed her office would "continue to galvanise efforts to arrest him."

Kony's feared commander Ongwen, who surrendered early last year and was handed over to the ICC, is to go on trial at a later date on 70 charges brought by the prosecutor.

The LRA, which led a reign of terror in northern Uganda, is accused of slaughtering more than 100,000 people and abducting 60,000 children in a bloody rebellion against Kampala that began in 1986.

Over the years, the rebel group has moved freely across porous regional borders, shifting from Uganda to sow terror in southern Sudan before heading into northeastern Democratic Republic of Congo, and finally crossing into southeastern Central African Republic in March 2008.

Combining religious mysticism with a bent for astute guerrilla tactics and bloodthirsty ruthlessness, Kony has turned scores of young girls into his personal sex slaves while claiming to be fighting to impose the Bible's Ten Commandments.

He remains on the run despite an intense manhunt to capture him.