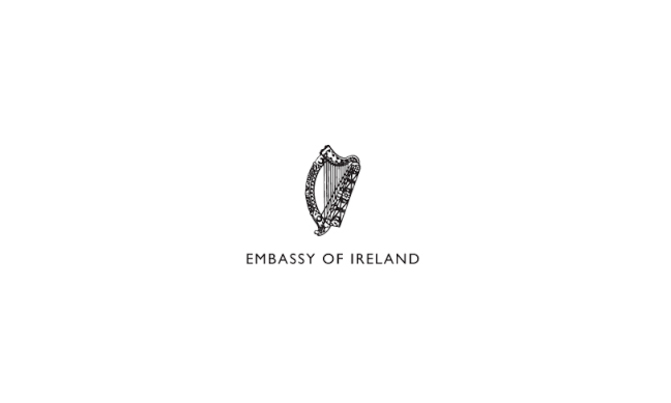 HIV/AIDS Advisor at The Embassy of Ireland
HIV/AIDS Advisor.
The Embassy of Ireland in Uganda is seeking a dynamic and experienced individual to join our organization to work on the Irish Aid programme. This year the Embassy is commencing implementation of a 5-year Country Strategy Paper, with a total budget of over €80 million. Key areas of intervention are in education, HIV, social protection and governance. The programme has a particular focus on the Karamoja sub-region. The HIV advisor will manage the implementation of the Embassy's HIV programme.
Responsibilities:
The HIV advisor will be required to manage the HIV programme in accordance with agreed institutional standards of programme/grant management and will lead on the Embassy's engagement in national level policy dialogue and other external representation. In addition the advisor will be required to keep up to date on key issues emerging locally, regionally and globally on HIV prevention and response programming and brief management accordingly; support colleagues to mainstream HIV across the development programme as well as overseeing the implementation of the Embassy HIV Work Place Policy; ensure that learning from the Karamoja programme is documented and shared at a national level and identify key strategic research gaps. The advisor will report to Deputy Head of Co-operation and will be expected to network and share learning with HQ based HIV/Health advisors as well advisors working in other Irish Aid partner countries.
Candidates are required to have:
• A basic degree in any of the following disciplines Social Science; Health; Community Development; Development Studies, Management; and a relevant post graduate degree.
• At least 10 years' experience in a similar role with a bi-lateral, multi -lateral organisation, Government or NGO.
• An excellent understanding of the national, regional and global HIV context.
• Strong programme planning, management and monitoring skills;
• Excellent interpersonal, written and verbal communication skills;
• Ability to work as part of a team and in partnership with other stakeholders;
Conditions of employment:
• This successful applicant will be offered a two-year contract which will be subject to a 6-month probationary period and a performance assessment.
• The candidate will be based in the Embassy of Ireland, Kampala and will be provided with office and support facilities. Though Kampala based, the candidate is expected to undertake regular travel to Karamoja and occasional international travel if required.
To apply for this position please forward a covering letter of no more than two pages which demonstrates relevant experience. The letter should be accompanied by your Curriculum Vitae (maximum 4 pages) detailing qualifications and work experience to date. Please note that the specified page limits will be strictly
enforced and any excess pages will be disregarded in appraising your application. Applications should be forwarded via email only to rosemary.buringuriza@dfa.ie on or before close of business on 14th April 2016. Only shortlisted candidates will be contacted.