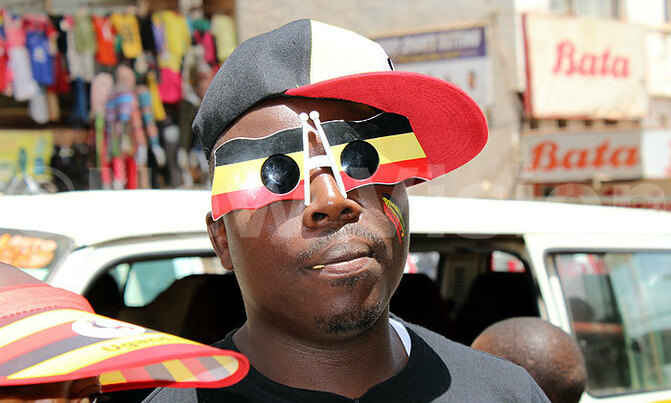 Scenes on the streets ahead of the much anticipated game.
This evening, Uganda takes on Burkina Faso in a crucial Africa Nations Cup Group D qualifier at Namboole Stadium. Kick-off is at 7pm local time.

In the reverse fixture played in Ougadougouo last Saturday, the west African side bagged three points against The Cranes, thanks to a penalty goal by Jonathan Pitroipa.

Coming into today's game, both sides are level on points (6) with Botswana, who beat Comoros 2-1 in the other group fixture.

The Cranes fans hope that they will win on home soil, with victory taking them top of the group with nine points. The players are expected to wear black armbands in tribute to fallen Cranes goalkeeper Abel Dhaira.

Have a look at the hype on the streets of Kampala on a super-hot Tuesday . . .