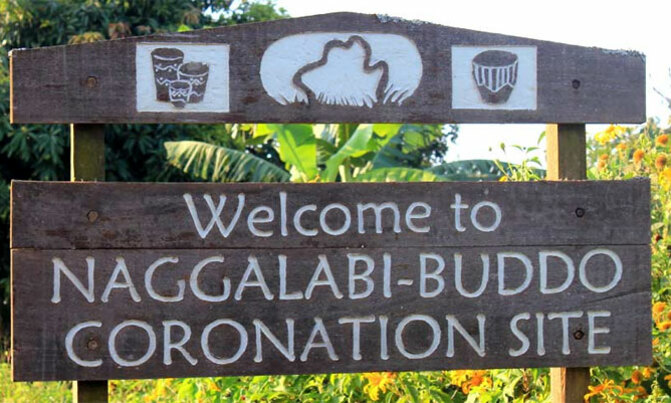 We believe this road will boost tourism in this area since more people will come to visit the coronation site for the Buganda King - Minister for works and transport
The road to Naggalabi, a coronation site for the Buganda King is being upgraded to tarmac.
The 10km road currently in poor state stretches from Seguku-Kattambwa along the Kampala-Entebbe highway through Seguku –Katale crossing the Entebbe Expressway to Naggalabi-Buddo the Kabaka coronation site is being upgraded.
Samuel Mwesigwa the Wakiso District Engineer said they contracted Abubaker Technical Services to upgrade this historical road for three months and the works commenced last week.
He said the road is funded by the Sh9.5b release by Ministry Finance Planning and Economic Development for roads rehabilitation in Wakiso District part of which was used to upgrade the first section of two kilometers of the 7.5Km Namasuba –Ndejje-Kitiko road.
He said they are currently working on the 4Km stretch at acost of Sh1.5b per kilometer on this road and the remaining section will be completed with another release of Sh9.5b during the forthcoming financial year.
He said the road is being widened to national standards of seven meters wide with the assistance of the local communities who voluntarily offered part of the land for the exercise with 1.5 meters on each side of the road.
Hon. John Byabgambi the minister of works and transport during the commissioning of the recent tarmacked section of 2km on Namasuba-Ndejje Kitiko road promised more release of funds to Wakiso roads mainly those that connect to Entebbe Road for relieve of current traffic jam.
He said when completed, it is to boost tourism for people heading to Naggalabi –Buddo the coronation site for Kabaka and furthering development of Seguku-Katale which is rapidly growing.
"Travelling from Entebbe to Masaka road will be easy since one will use this road through Nakawuka, Kings College Buddo to Masaka road," Mwesigwa said.