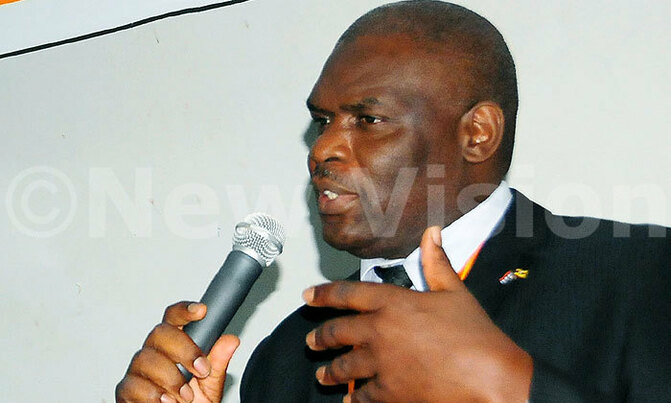 Chibita says witnesses labour to give evidence in court and in many cases put their lives in danger.
KAMPALA - The Director of Public Prosecutions (DPP)Justice Mike Chibita has called on government to urgently table before Parliament the Witness Protection Bill, a law that is aimed at protecting the rights of witnesses during court hearings.

The Directorate of Public Prosecution is under the ministry of justice and constitutional affairs.

Chibita and senior officials from the commission appeared before the committee earlier this week to discuss the policy statement for the financial year 2016/17.

Chaired by Stephen Tashobya, the committee said it supports the DPP's proposal, saying they will remind government to table the bill for the first reading.

Chibita said witnesses labour to give evidence in court and in many cases put their lives in danger when there is no direct legal framework to protect them.

"The witnesses are important in prosecution and even in the entire court system. They help the process and at times even put lives in danger but there is nothing in place to care of them."

The judge said that once the bill is passed by Parliament, it will be very vital in criminal justice.

Chibita said the judiciary faces challenges of witness compromise and backlog of cases, adding that most of these challenges stem from lack of laws that protect people or state witnesses in the courts of law.

"There are many instances where the state loses cases due to hostile witnesses or compromises. Some of them fear to come and give evidence on behalf of the state fearing that the public will harass them," he said.

Witnesses also need to be helped financially in the course of doing their work but without the law in place, they survive on good will, the DPP told the committee.

"Witnesses don't reside in court. They neither eat from court nor get water from there. A formal arrangement should also be in place to take care of them financially."

Chibita said that nobody is a professional witness and such people are just doing a civic duty which necessitates a law that will cater for their interests.

Different ministries, departments and agencies are presenting their policy statements before the respective committees at Parliament as the country gets close to June when next financial year's national budget will be read.