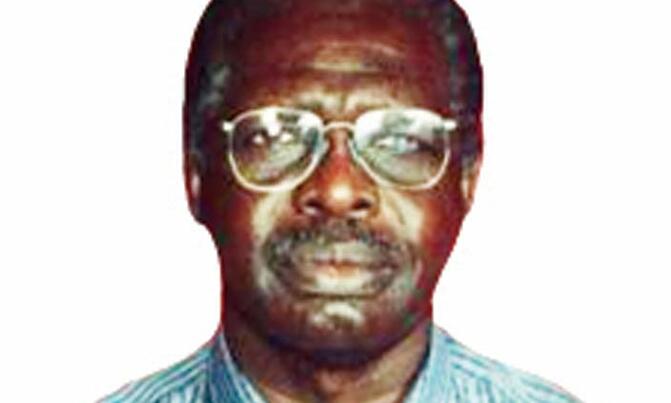 We need a stable economy. You cannot have a minimum wage and have a proper service delivery when the state cannot even provide a reliable power and water supply
The issue of determining a minimum wage in Uganda based on the different sectors of the economy has been on debate for quite a while.
Recently Edward Balaba reported that workers' MP Arinaitwe Rwakajara revived the debate by submitting a Private Member's Minimum Wages Bill, 2015 to Parliament.

I am interested in the private wage determination mechanism where the parties agree contractually to a minimum wage that should not be lower than the minimum wage as determined by a Government sector.

I am not an economist or a statesman, but I think the agitators for this minimum wage law for Uganda have not balanced their equations well. They are looking at the state as having the primary duty to protect its working citizens from unfair exploitation. But the very people they are trying to protect may, in fact, suffer a higher unemployment rates created by a minimum wage law.

Uganda does not have a conducive economic environment for this law to be effective.
We need a stable economy. You cannot have a minimum wage and have a proper service delivery when the state cannot even provide a reliable power and water supply.

An investor has an interest in making profit. In Uganda, we have erratic power and water cuts which can go on for days if not weeks without being attended to. Power is not stable: it can be dim or with high voltage to damage equipment.
The legislation will affect workers differently: those whose previous wages were closest to the minimum will enjoy higher wages. Those with the lowest pre-legislation wage rates, will be unable to work and will be pushed into the ranks of unemployed or out of labor force.

If management is forced to increase wages, management can pass on the increase in wages to consumers in the form of higher prices. In a case where the product is inelastic, consumers continue to buy the product at the higher cost and so the manager is not forced to lay off workers.

The economy will be adversely affected due to small businesses not being able to keep up with the need to subsequently increase all workers' wages. Minimum wage will hurt small businesses more than larger ones and in the long-term result in higher long-term unemployment rate. If the law works well, it should minimize the loss of jobs while preserving competitiveness.

I hope that some research has been done by the proponents of this law. More research is probably needed in Ugandan economy before pushing on for this minimum wage.
These should include among others: real and nominal gross domestic product, inflation, labor supply and demand, wage levels, employment terms, productivity growth, labor costs, business operation costs, economic freedom rankings and standard of living and the prevailing average wage rates.


Minimum wage law works where there is a stable economy of which power and water supplies are monitorable indicators. We should not just go into it because other countries are doing it.

Mr. Edward Balaba also mentioned in his article that arguments against a minimum wage over years has been that it may scare away investors. I believe that our investors are very comfortable. Where else in the world do you find foreign investors given free land and tax grace period? However, allow me to comment on labor exploitation by these investors in Uganda at the expense of our faith. We need protection from the State from this exploitation.

The foreign investors, especially from non-Christian countries do not respect our Christian values. They take advantage of the high unemployment rates to make us work on Sundays or other days of Christian prayer obligation. Christian workers do not have bargaining powers since they need the work.

Sundays in Uganda are public holidays and therefore no works which are State related or not should be carried out. These include among others, road and building construction works. Workers become venerable in the hands of hungry employers/investors. Workers need protection from the State. This is corroding our Christian faith!

Last Sunday I prayed in a church near an investor's establishment. The church was virtually empty because Christians were building the investor's factory. With time we are going to kill Christianity. Sunday is the day a Christian family goes to Church to pray. But here the scenario is that the man goes to work to support the family and the wife will take some eatables to the same site to sell.

The Children will be left alone to play. The teaching of religion in Uganda is already marginalized. Schools are in the hands of the State where religion is taught minimum. It is in the Churches that there might be some hope that Christians would go to listen to the Word of God.

It is here in the Church that war to corruption which has eaten up the fabrics of our society could be waged. Uganda is over 80% Christians but it is slowly, as we watch, being turned into a pagan country! God forbid.
Dr. Josue Okoth is a concerned citizen

Email: okothjosue@yahoo.com