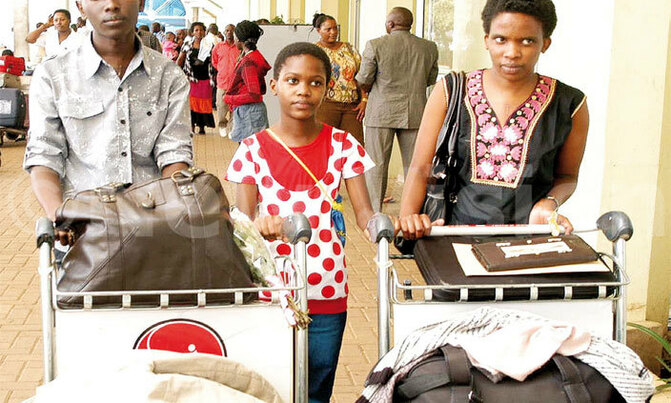 Following the mass awareness creation on breast cancer, the number of people who go for check-ups have increased by over 1,000
By Gilbert Kidimu

The year 2012 is one Alice Amuron and her family will never forget. Like any other girl who had started going through bodily changes, Amuron was anxious when she hit adolescence.

However, enthusiasm of adolescence was dampened when her little breasts kept growing uncontrollably. "They started feeling heavy. Suddenly, they could not fi t in my blouses and school shirts. I started wearing my mother's T-shirts," recalls Amuron, then in Primary Four
at Kachango Primary School, Gogonyo sub-county, Pallisa district.

The little girl's dilemma was far from over. In fact, it was only starting. In 2013, at 13 years, the burgeoning breasts enlarged further, causing excruciating pain. At school, her peers started avoiding her, saying she had been bewitched.

Her father, David Okello, took her to Pallisa Hospital for treatment, but all was in vain. However, Amuron's life started changing when New Vision published her plight on December 19, 2014. After the story came out, businessman Dr. Sudhir Ruparelia and his wife, Jyotsna, offered to take care of the girl's medication.

New Vision offered to take care of the operational costs and logistics. Since its inception 30 years ago, New Vision has not only highlighted the plight of people like Amuron, but has pursued a positive editorial policy to improve people's health.

It undertakes a number of activities to promote healthy living and to empower people with tips to improve their health. In addition to a health and beauty pullout (Verve) that is published every Monday, New Vision publishes several stories in the main newspaper on the state of health in the country and alerts the public in case of any disease outbreak, such as cholera, Marburg, Ebola and typhoid.

New Vision also carries out health projects in addition to participating in corporate social responsibility programmes. On the whole, professionals in the health sector commend New Vision for its contribution towards promoting health.

For example, according to Dr. Enoch Kawalya of Kololo Hospital in Kampala, the weekly column in Verve about HIV/AIDS, where readers ask questions and get answers from Dr. Stephen Watiti, is helpful.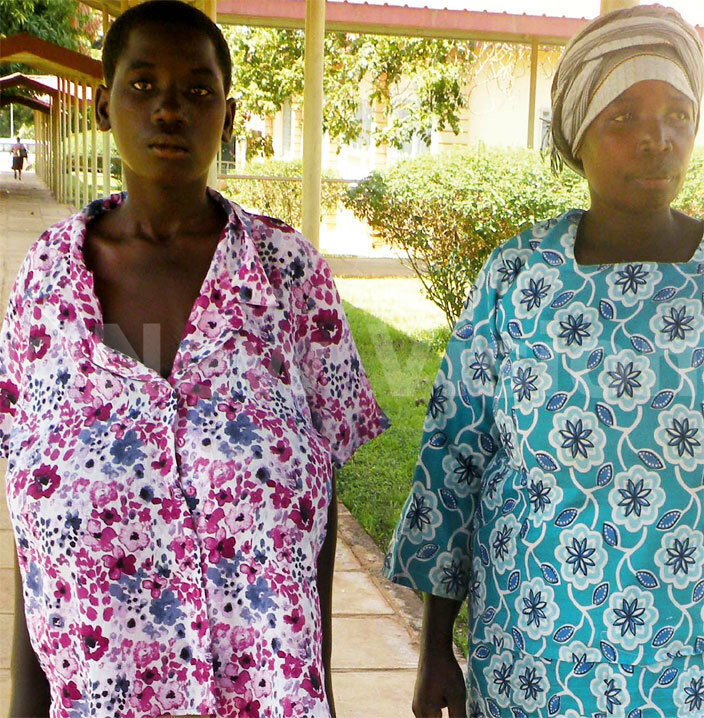 Alice Amuron with her Mother, Ester Asio arriving at Kisubi Hospital for the operation. City businessman Sudhir and wife Jyotsna sponsored the operation after New Vision published the story
"Here, a patient gets information without the huddle of going to hospital," notes Kawalya. "A hospital has a certain uncomfortable mood that some patients prefer to avoid. But getting answers from a doctor in the comfort of your home is more relaxing," he adds, explaining that patients get to ask questions they would not dare ask face to face.
"Particularly, newspaper answers can be referred to and revised, which that cannot be done with the spoken instructions patients receive face to face." Denis Kibira, a pharmacist and medicines adviser at Coalition for Health Promotion and Social Development (HEPSUganda),
says the newspaper is not just providing useful health information, but by highlighting the plight of the multitudes in need of medical help, it has saved many by linking them to well-wishers.
"By so doing, the individuals get help, but more importantly, it shows decisionmakers a need in the health sector," says Kibira. "So every time challenges in the healthcare have been revealed, advocates have taken it from there, and machines have been purchased.

These stories end up saving not just the individual affected, but the rest who were unable to make it to New Vision." "Donors base on these stories to make donations towards the health
sector. Keep up the great work," Kabira says.

Dr. Fred Okuku, a consultant at Uganda Cancer Institute in Mulago, deems the stories on breast and cervical cancer awareness published every October a fantastic way to get more women to go for check-ups.

"New Vision has been at the forefront and done a commendable job of raising awareness on breast cancer. As a result, the number of people who come for check-ups increased by over 1,000 last year and this is because of the increased level of awareness," he reveals, adding that as a result, the cancer institute is overwhelmed by patients, which, Okuku says is a good thing because early detection translates to successful treatment.

Dr. Dithan Kiragga, the chief party of USAID/private health care programme, says because of New Vision, a significant number of children have been supported and given new leases on life and their families spared the burden of caring for sick children.

Dr. Anthony Mbonye, the commissioner of health services at the health ministry, considers New Vision a partner with the Ministry. "Every time there is a communication to be made to the public, New Vision is always there to let the masses know," he says.
INTERVENTIONS
New Vision's editorial policy on health has been favourable from the time it fi rst printed in 1986. Bearing in mind the AIDS scourge that dared to overrun Uganda in the 1980s, multiple stories highlighting the AIDS scourge were run emphasising HIV's unforgiving outcomes.

The stories ran alongside other mainstays such as malaria. In the first eight years, the paper was also active in the campaign "Kick polio out of Uganda." The health pullout, currently called Verve, was launched as the paper's quest for wider coverage of health issues.

Over the years, lifestyle health stories too have received attention as the middle-class population in Uganda increases. This is seen by the monthly Nutrition Guide pullout and stories covering obesity, diabetes and etcetera.

Verve takes in the entire family covering women issues, as well as men and children. Every time there is an epidemic, for instance Cholera, Ebola and Typhoid; special projects are run
to alert the public and decision-makers.

Health days such as TB day, sickle cells Day, and Malaria Day are honoured with an exposé in form of news features on the subject. But it all does not begin and end with information
dissemination.

As part of its corporate social responsibility activities, New Vision further ventured into highlighting the plight of individuals who suffered illnesses they could not afford to treat or diagnose.

Over the years, multiple people, especially children, have had their sad tales told in order to solicit help from the public. Through campaigns, the paper also brought attention to public health organisations in dire need of facelifts, equipment, drugs or human resource.

Some of the campaigns are: The state of hospitals in Uganda, breast and cervical cancer awareness, jobs that would drive you crazy and HIV/AIDS, among others. Atutur Hospital got comfortable after Vision Group staff delivered 37 mattresses to the hospital's maternity ward following a campaign.

The initiative, dubbed Lukumi (sh1,000) Campaign was started against a backdrop of a story published in New Vision highlighting the dreadful condition of the maternity ward.

Built in 1969 to serve Teso sub-region, the hospital had never received any facelift. In the children's ward, mothers shared beds with their sick children, while expectant mothers had no proper mattresses at the ward, which on average delivers 170 mothers
a month.

Jane Kaire an expectant mother, who was found sleeping on a mat, said the mattresses were a relief for them. "As a mother, I could not look forward to visiting a health centre without mattresses."