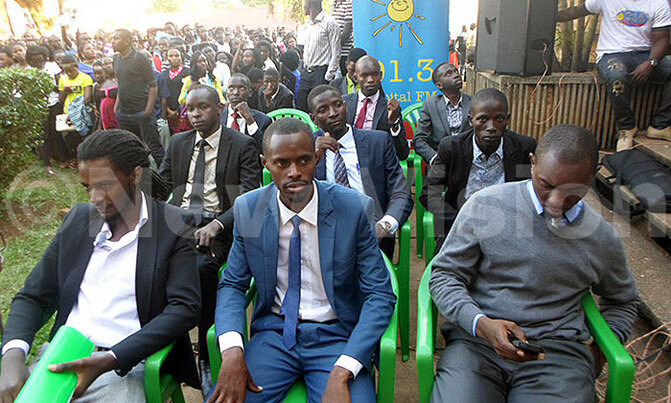 The Makerere University guild presidential race now has eight contestants after four others are cleared to run.
Four more students have been cleared to contest for this year's Makerere University guild presidential elections.

Kalyango Shafik, Dennis Kiyingi, Nassala Brian and Nviiri Sos Peter have joined the now 12-strong race.

They were part of the seven students who were blocked from running because they fell short of the requirements for contesting.

Makerere University electoral commission spokesperson Ndamwesigwa Ian said the four were cleared by the Senate after appealing.

"As electoral commission, we have no option but to allow them in the race," he said.

On his part, Kiyingi said the earlier decision by the Senate to block him was baseless as he does not have a retake.

"I presented my marks to them and they found out that I had no retake. My CGPA is above 2.8 and I am progressing very well," he said at a rally at Complex Hall (CCE) Thursday evening.

His rival Nassala said that he will win the election despite joining the race late."There was no reason to block my nomination, but I thank God that I was cleared," he added.